See writers who are published in this journal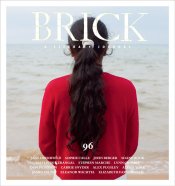 Accepts Unsolicited Submissions:
Accepts Simultaneous Submissions:
Editorial Focus
Brick is an international literary magazine based in Toronto, Canada, and edited by Michael Redhill, Linda Spalding, Michael Helm, Rebecca Silver Slayter, Laurie D Graham, and Martha Sharpe. Published twice a year, the magazine is filled with essays, interviews, memoirs, travelogues, belles lettres, and casual, idiosyncratic ephemera.
Tips From the Editor
Brick accepts unsolicited manuscripts of non-fiction only. Submissions must be previously unpublished. Please note that we do not accept fiction or poetry submissions at all.
Contact Information
Nadia Szilvassy, Publisher
Last updated: Nov 30, 2022