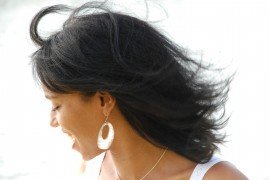 Publications & Prizes
Anthologies:
Between Water & Song: New Poets for the Twenty-First Century
(White Pine Press, 2010)
,
The 100 Best African American Poems
(Sourcebooks, Inc., 2010)
,
Hip Hop Speaks to Children
(Sourcebooks, Inc., 2008)
,
Temba Tupu! (Walking Naked): Africana Women's Poetic Self-portrait
(Africa World Press, 2008)
,
The Oxford Anthology of African American Poetry
(Oxford University Press, 2006)
,
,
Velocity: The Best of Apples and Snakes
(Black Spring Press Ltd., 2003)
,
New Bones: Contemporary Black Writers in America
(Prentice – Hall, 2001)
,
American Poetry: The Next Generation
(Carnegie Mellon University Press, 2000)
,
Giant Steps: The New Generation of African American Writers
(, 2000)
,
Step into a World: A Global Anthology of the New Black Literature
(John Wiley and Sons, 2000)
,
360°: A Revolution of Black Poets
(Black Words Press, 1998)
,
Flat-footed Truths: Telling Black Women's Lives
(Henry Holt, 1998)
,
Spirit and Flame
(Syracuse University Press, 1997)
,
The United States of Poetry
(Harry N. Abrams Press, 1996)
,
June Jordan's Poetry for the People: A Revolutionary Blueprint
(Routledge Press, 1995)
,
I Hear a Symphony
(Anchor Books, 1994)
,
Sisterfire
(Harper Collins, 1994)
Books:
Prayers Like Shoes
(Whit Press, 2009)
,
Young Cornrows Callin Out the Moon
(Children's Book Press, 2007)
,
Renaissance
(Beacon Press, 1997)
,
We Are the Young Magicians
(Beacon Press, 1993)
Prizes won:
The Barnard New Women Poets Prize, The Pen Oakland Josephine Miles Literary Award, The Durfee Artist Fellowship, The National Council of Teachers of English (NCTE) Notable Book Award, and recognition by The American Library Association. Residencies at Villa Montalvo and Hedgebrook Writers Retreat.
Last update: Jan 10, 2013