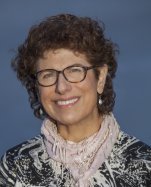 Publications & Prizes
Prizes won:
Winner, Gordon Square Review Poetry Contest for poem "On the Anniversary of the Kent State Shootings."
2016 Fellow, Cleveland Jewish Arts and Culture Lab.
The Rose Low Rome Memorial Prize in Poetry and The Kim Ann Arstark Award in Poetry.
Finalist, Writers Guild of America East Foundation Fellowships, for film treatment Insecurity and screenplay The Blonde.
Semi-Finalist, Nicholl Fellowships in Screenwriting, Academy of Motion Picture Arts and Sciences for screenplays Behind the Veil and Yaddo (in top 30 scripts of 3400 submitted).
New York Foundation for the Arts Artist-in-Residence at I.S. 137's Gifted and Talented Program, Bronx, NY, sponsored by Bronx Creative Arts for Youth.
Leo Jaffe Scholarship. Tisch School of the Arts, New York University.
Personal Favorites
What I'm reading now:
'A Remembrance of Things I Forgot'

by
Last update: May 21, 2019