Creative Nonfiction Writer

,

Fiction Writer

,

Poet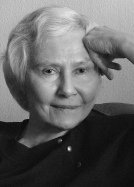 Publications & Prizes
Creative Nonfiction
Book:
The Heart Too Long Suppressed
(Northeastern University Press, 2001)
Poetry
Books:
DELUSION OF GRANDEUR
(Turning Point, 2016)
,
Spinster by the Sea
(March Street Press, 2005)
,
Little Monologs
(March Street Press, 2004)
Journals:
,
,
,
,
International Poetry Review
,
Prizes won:
In February 2017, I  received the Miriam Chaikin Writing Award for my forthcoming novel A WARSAW CHRONICLE, to be published by Regal House Press on March 24, 2017.
A WARSAW CHRONICLE also received the HarperCollins nomination for the 1993-94 Editors' Book Award Pushcart Prize.
For poetry prizes please see my website www.carolhebald.com.
Last update: Feb 24, 2017