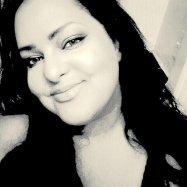 Publications & Prizes
Books:
The Unmooring
(Mansfield Press, 2018)
,
Terra Incognita
(Inanna Publications, 2015)
,
Ex Nihilo
(Frontenac House, 2010)
Prizes won:
Toronto's Junior Poet Laureate, 2005.
Ex Nihilo longlisted for the Dylan Thomas Prize, the world's largest prize for writers under 30.
Terra Incognita shortlisted for the Pat Lowther Memorial Award.
Last update: Sep 07, 2018