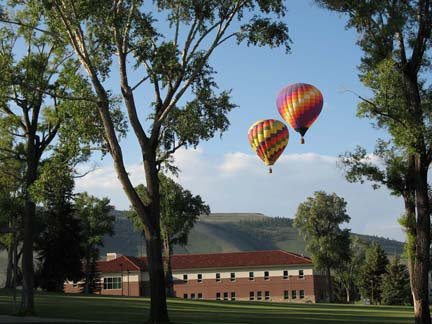 Genre:
Poetry, Fiction, Creative Nonfiction
Core Faculty Includes:
Poetry: Tyson Hausdoerffer, Ernest Hilbert, Julie Kane, David J. Rothman, Andrew Sellon
Genre Fiction: Russell Davis, Stacia Deutsch, Candace Nadon, Michaela Roessner
Funding/Employment Opportunities:
The program offers scholarships and loans.
Affiliated Publications/Publishers:
Other Features:
Students attend one two-week residency each July at the Western State Colorado University campus in Gunnison, Colorado.
In addition to concentrations in genre fiction and poetry with an emphasis on versecraft, the program also offers a concentration in screenwriting for film and television. The screenwriting faculty includes JS Mayank, Mary Beth Fielder, and Bob Shayne. The program also offers a certificate in publishing, directed by Caleb Seeling.
The program hosts the Writing the Rockies Conference, a multi-genre writers conference that brings in hundreds of writers from around the country and abroad every July.
The program also offers coursework in pedagogy, editing, the business side of writing, and criticism.