See writers who attended this program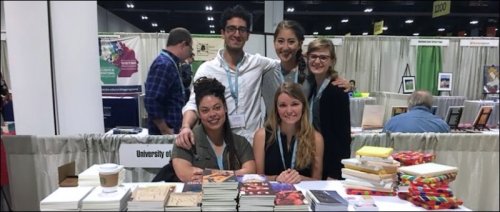 Core Faculty Includes:
Poetry: Samuel Amadon, Liz Countryman, Fred Dings, Nikky Finney
Fiction: David Bajo, Elise Blackwell, Claire Jiménez
Nonfiction: Jim Barilla
Funding/Employment Opportunities:
The program offers full funding through teaching assistantships and various other fellowships and scholarships.
Affiliated Publications/Publishers:
Other Features:
The program hosts multiple literary series and master classes. Students have the opportunity to teach through Split P, a Writers in the Schools program.