See writers who attended this program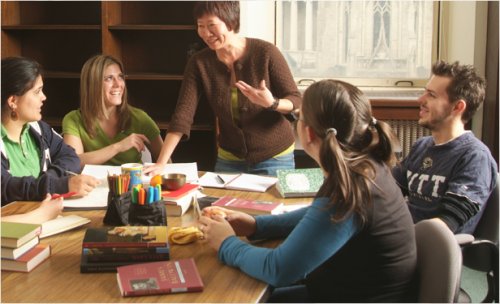 Genre:
Poetry, Fiction, Creative Nonfiction
Core Faculty Includes:
Poetry: Yona Harvey, Dawn Lundy Martin
Fiction: Fiona Cheong, Angie Cruz, William Lychack, Irina Reyn
Nonfiction: Erin Anderson, Jeanne Marie Laskas, Michael Meyer, Peter Trachtenberg
Digital Narrative: Erin Anderson
Past visiting writers include poets Jenny Johnson and Rickey Laurentiis and fiction writers Mary Gaitskill and Allison Amend.
Funding/Employment Opportunities:
The program offers full funding, which includes an annual stipend, full tuition benefits, and other benefits such as health coverage.
The program also administers two graduate writing awards: the Turow-Kinder Prize for Fiction and the Academy of American Poets/Graduate Poetry Award.
Affiliated Publications/Publishers:
Other Features:
The program hosts the Pittsburgh Contemporary Writers Series. Other features include internships with the website longform.org, which aggregates online nonfiction; courses in digital literature and literary medical journalism; travel grants to attend conferences and present papers; and University of Pittsburgh Press, which awards the annual Drue Heinz Prize for Literature and the annual Agnes Lynch Starrett Prize for Poetry.
The program also works with University of Pittsburgh's Center for African American Poetry and Poetics, co-founded by Dawn Lundy Martin and Terrance Hayes, whose mission is to highlight, promote, and share the work of African American and African diasporic poets and to pollinate cross-disciplinary conversation and collaboration. Since its inception in 2016, the center has sponsored readings, performances, and workshops by Claudia Rankine, Carl Phillips, Carrie Mae Weems, Layla Ali, Ross Gay, Tracy K. Smith, Fred Moten, and LaToya Ruby Frazier. CAAPP funds one graduate student assistant every three years. 
Graduates:
Jan Beatty, Dave Griffiths, Terrance Hayes, Rebecca Skloot, Judith Vollmer