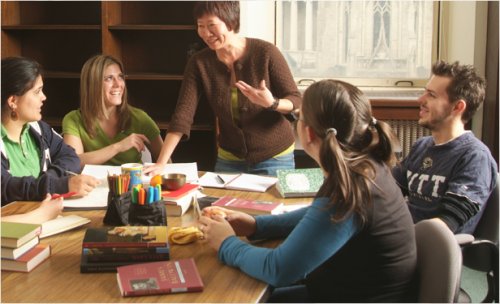 Genre:
Poetry, Fiction, Creative Nonfiction
Core Faculty Includes:
Poetry: Yona Harvey, Dawn Lundy Martin
Fiction: Fiona Cheong, Angie Cruz, William Lychack, Irina Reyn
Nonfiction: Erin Anderson, Jeanne Marie Laskas, Michael Meyer, Peter Trachtenberg
Digital Narrative: Erin Anderson
Past visiting writers include poets Jenny Johnson and Rickey Laurentiis and fiction writers Mary Gaitskill and Allison Amend.
Funding/Employment Opportunities:
The program offers full funding, which includes an annual stipend, full tuition benefits, and other benefits such as health coverage.
The program also administers three graduate writing awards: the Turow-Kinder Prize for Fiction, the Graduate Nonfiction Award, and the Academy of American Poets/Graduate Poetry Award.
Affiliated Publications/Publishers:
Other Features:
The program hosts the Pittsburgh Contemporary Writers Series. Other features include internships with the website longform.org, which aggregates online nonfiction; courses in digital literature and literary medical journalism; travel grants to attend conferences and present papers; and University of Pittsburgh Press, which awards the annual Drue Heinz Prize for Literature and the annual Agnes Lynch Starrett Prize for Poetry.
Graduates:
Terrance Hayes, Rebecca Skloot, Judith Vollmer