See writers who attended this program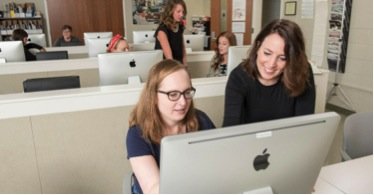 Genre:
Poetry, Fiction, Creative Nonfiction
Core Faculty Includes:
Poetry: Mark Cox, Melissa Crowe, Malena Mörling
Fiction: Sarah Domet, Nina de Gramont, Clyde Edgerton, Rebecca Lee, Jason Mott
Nonfiction: Sayantani Dasgupta, Clyde Edgerton, David Gessner, Rebecca Lee, Melody Moezzi
Editing/Publishing: Anna Lena Phillips Bell, Michelle Donahue, KaToya Ellis Fleming, Michael Ramos, Emily Louise Smith
Funding/Employment Opportunities:
The program offers partial funding and full funding on a competitive basis. The program offers teaching, publishing, and editorial assistantships, as well as fellowships, scholarships, and tuition waivers.
Affiliated Publications/Publishers:
Other Features:
The program brings three to four writers and editors to campus each year through its month-long visiting writers and editors series. The program also hosts Writers Week, an annual event offering readings, workshops, craft talks, and panel discussions. Other features include a publishing and editing curriculum within the Publishing Laboratory, which hosts the Lookout Books imprint; and opportunities to participate in three outreach programs at local schools and organizations and with regional teens.
Graduates:
Hannah Dela Cruz Abrams, Xhenet Aliu, George Bishop, Emma Bolden, Jonathan Russell Clark, Nina DeGramont, Jason Frye, A.J. Gnuse, Kirsten Holmstedt, Rochelle Hurt, Brad Land, Josh MacIvor-Andersen, Jason Mott, Derek Nikitas, Carmen Rodrigues, Dana Sachs, Daniel Nathan Terry, Carson Vaughan