See writers who attended this program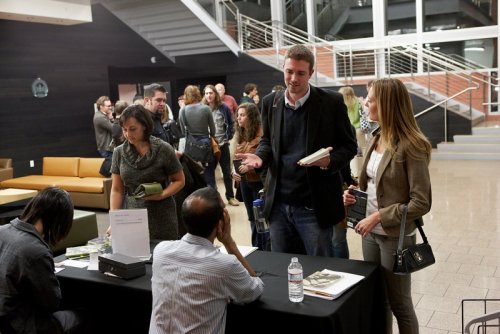 Genre:
Poetry, Fiction, Creative Nonfiction
Core Faculty Includes:
Poetry: Claudia Keelan, Donald Revell
Fiction: Maile Chapman, Douglas Unger
Literary Nonfiction: Robert Lovato, David Morris
Funding/Employment Opportunities:
The program offers full funding through graduate assistantships of $15,000 per year, which include in-state tuition and provisions for health insurance.
Other Features:
The program hosts an emerging writers series. Other features include a cross-genre writing requirement, a requirement to study abroad for one semester, the option for students to complete their final year while serving in the Peace Corps, and opportunities to read for the literary magazines the Believer, Interim, and Witness.
This program is affiliated with the Black Mountain Institute, which hosts a reading and panel series, a fellowship program, and a translation series.
Graduates:
Aboyami Animashaun, Brittany Bronson, Marianne Chan, Dylan Fisher, Peter Golub, Dan Hernández, Jean Chen Ho, Dan Josefson, Sarah Kokernot, Oksana Marafioti, Clancy McGilligan, Megan Merchant, Mani Rao, Haider Shahbaz, Ernie Wang