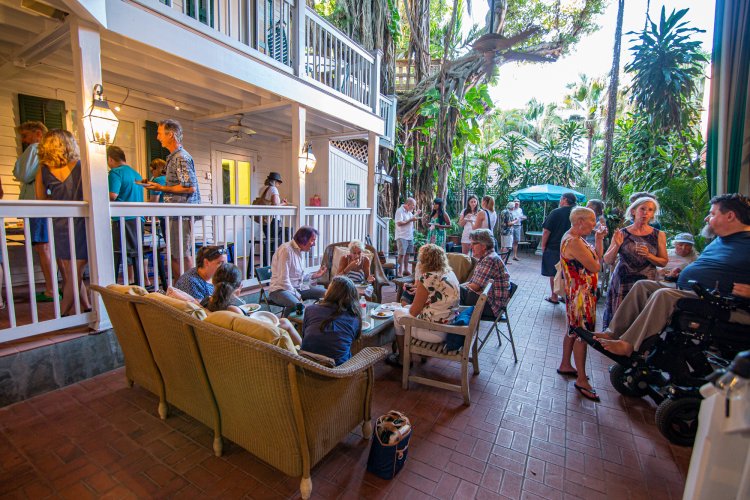 See writers who attended this retreat
Location:
Key West, FL, United States
The Studios of Key West offers monthlong residencies to poets, fiction writers, and creative nonfiction writers at the Old Town campus in the Duval Street neighborhood in Key West, Florida. Residents are provided with private lodging and work space. There is no cost to attend the residency, but residents are expected to participate in one community event during their stay. Residents are responsible for their own meals and transportation expenses. For residencies from October 2023 to August 2024, using only the online application system, writers submitted up to four poems totaling no more than 10 pages or up to 3,000 words of prose with a program proposal, a statement of purpose, a résumé, and contact information for two references with a $45 application fee by May 17. Visit the website for more information.
Accessibility accommodations include public transportation within 600 feet of the venue; elevators in all multilevel event spaces; accessible sidewalks, pathways, and doorways; one accessible residency unit, including a kitchen and private bathroom; two accessible bathrooms in the residency facility; reserved seating; and Braille on the building signage. Contact director of operations Andrew Zimmerman at andrew@tskw.org or (305) 296-0458 for accessibility details.
Contact Information
Studios of Key West, 533 Eaton Street, Key West, FL 33040. (305) 296-0458. Elena Devers, Contact.