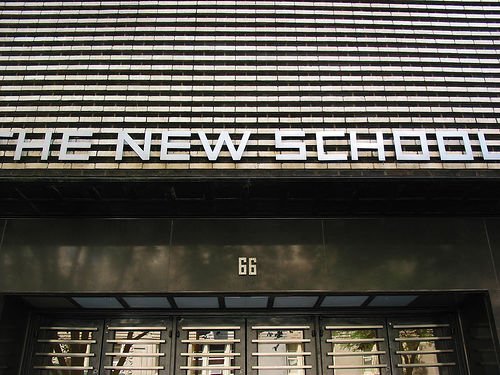 Genre:
Poetry, Fiction, Creative Nonfiction
Core Faculty Includes:
Poetry: Mark Bibbins, Elaine Equi, Hettie Jones, Robert Polito, Camille Rankine, Laurie Sheck
Fiction: Ann-Marie Hood, Shelley Jackson, Mira Jacob, Luis Jaramillo, Katie Kitamura, James Lasdun, Patrick McGrath, Sigrid Nunez, Dale Peck, John Reed, Helen Schulman, Darcey Steinke, Stephen Wright
Nonfiction: Susan Cheever, John Freeman, Zia Jaffrey, Suzannah Lessard-Soeiro, Honor Moore, Benjamin Taylor, Brenda Wineapple
Funding/Employment Opportunities:
The program offers partial funding through fellowships, as well as teaching, research, and program assistantships.
Affiliated Publications/Publishers:
Other Features:
The program also offers a degree in writing for children; the faculty includes Coe Booth, Andrew Harwell, David Levithan, Caron Levis, Tor Seidler, Susan Van Metre, and Sarah Weeks.
The program hosts weekly readings, lectures, forums, and public programs with agents, editors, publishers, teachers, writers, and partner literary organizations like the Academy of American Poets, Cave Canem, the Community of Literary Magazines and Publishers, the National Book Critics Circle, the National Book Foundation, and Publishing Triangle.
Other features include more than thirty free supplemental short courses, and the Writing & Publishing Lab, which offers opportunities to work with New York publishers and literary organizations to gain hands-on skills in multi-platform narrative and production.
Graduates:
Alysia Abbott, Christopher Beha, Jennifer Benka, Mark Bibbins, Jennifer Close, Alice Eve Cohen, Siobhan Fallon, Miranda Field, Amy Lawless, David Samuel Levinson, Douglas A. Martin, Patricia McCormick, Danielle Pafunda, Sufjan Stevens, Haley Tanner, Justin Taylor, Kathleen Ossip, Rachel Zolf