Today's GalleyCrush is John Edgar Wideman's Look for Me and I'll Be Gone, forthcoming from Scribner on November 9, 2021.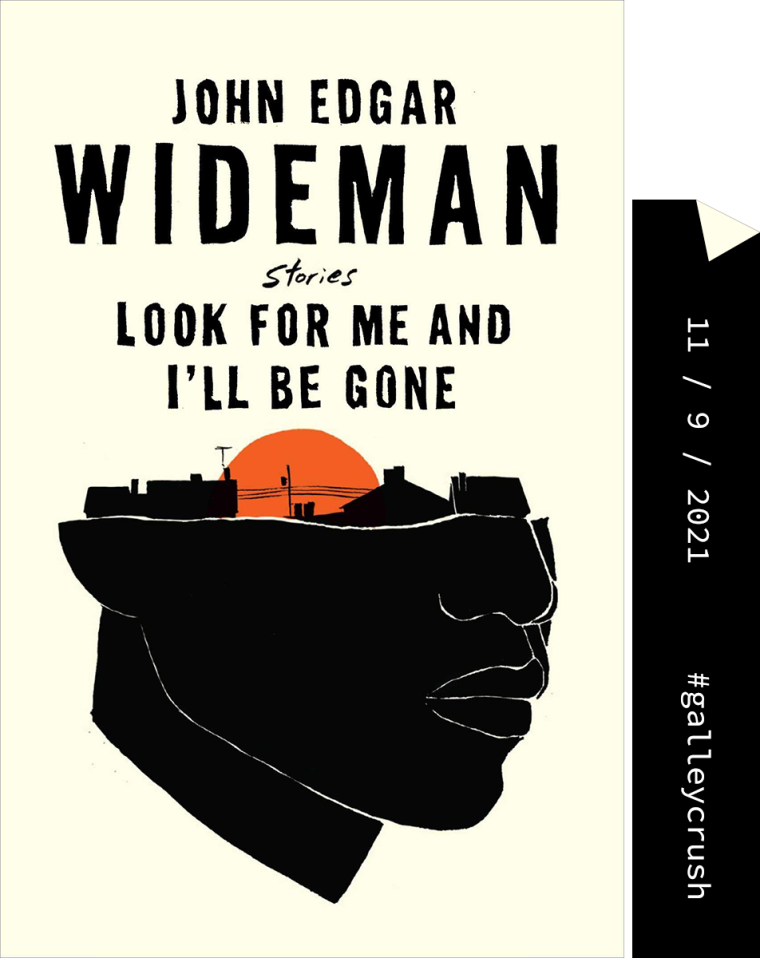 Perfect pitch: "From John Edgar Wideman, 'a master [who] boldly subverts what a short story can be' (Publishers Weekly) comes a stunning story collection that spans a range of topics from Michael Jordan to Emmett Till, from childhood memories to the final day in a prison cell."
First lines: "Two young people, different colors, my color, pass me. Dark fist of her topknot, edges of his fro outlined by a soft glow above their heads when I first glance down the street and notice the couple busy with each other, strides synced, no hurry, not strolling either, about a block away coming towards me on Grand, a glow hovering, visible against early morning light of a clear spring day that frames the figures as they approach, pavement shadowy under their feet, the sky behind and above them stretching up and up into pale, cloudless, bluish distance, a sky finally no color, all colors, same and different, fading until my eyes drop, and when I look again to find gleam of halos, the couple is behind me."
Cover credit: Jaya Miceli
Book notes: Hardcover, fiction, 336 pages.
Author bio: John Edgar Wideman's books include American Histories, Writing to Save a Life, Brothers and Keepers, Philadelphia Fire, Fatheralong, Hoop Roots, and Sent for You Yesterday. He won the PEN/Faulkner Award twice and has twice been a finalist for the National Book Critics Circle Award and National Book Award. He is a MacArthur Fellow and a recipient of the Lannan Literary Award for Lifetime Achievement and the PEN/Malamud Award for Excellence in the Short Story. He divides his time between New York and France.