Today's GalleyCrush is Jessica Gross's Hysteria, forthcoming from Unnamed Press on August 18, 2020.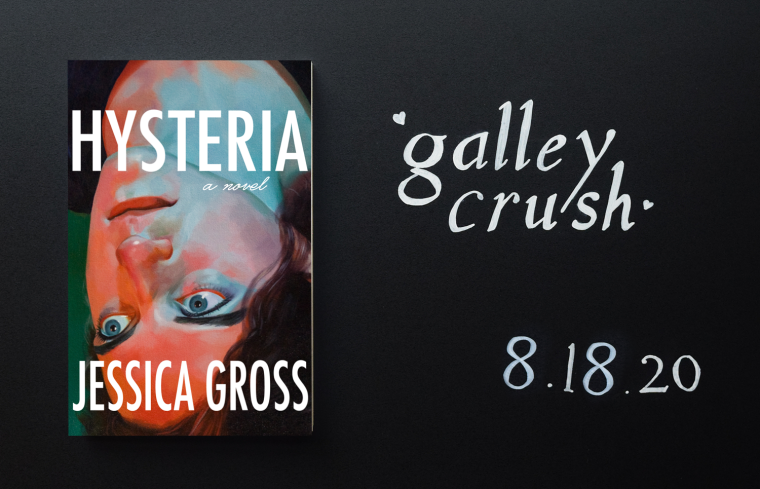 Perfect pitch: "In Hysteria, we meet a young woman an hour into yet another alcohol-fueled, masochistic, sexual bender at her local bar."
First lines: "I had come so many times staring at the latticework of my radiator that I wondered if I could orgasm from that pattern alone."
Big blurb: "If Ottessa Moshfegh and Phoebe Waller-Bridge painted the town red together, this could be the fictive product of their evening out. Nervy, candid, wet with ink-black humor, Hysteria champions female sexual appetites while also exploring the emotional hunger that leads to self sabotage." —Courtney Maum
Book notes: Paperback, novel, 160 pages. 
Author bio: Jessica Gross's writing has appeared in the Los Angeles Review of Books, the New York Times Magazine, and the Paris Review Daily, among other outlets. She holds an MFA in fiction from the New School, a master's degree in cultural reporting and criticism from New York University, and a bachelor's in anthropology from Princeton University. She has received fellowships in fiction from the Yiddish Book Center (2017) and the 14th Street Y (2015–6), where she also served as editor of the LABA journal. She currently teaches writing at Eugene Lang College at the New School. Hysteria is her first novel.