Today's GalleyCrush is Imbolo Mbue's How Beautiful We Were, forthcoming from Random House on June 16, 2020. Editor's Note: This book's publication date has been postponed.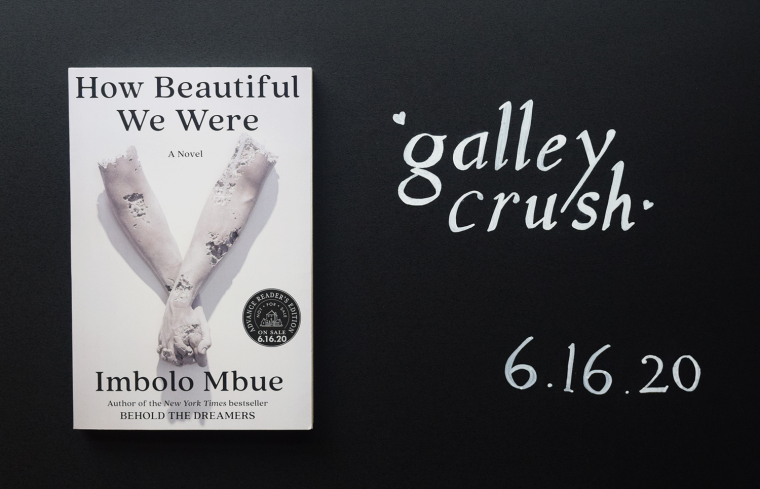 Perfect pitch: "From the celebrated author of the New York Times best-seller Behold the Dreamers comes a sweeping, wrenching story about the collision of a small African village and an American oil company."
First lines: "We should have known the end was near."
Big blurb: "The unforgettable story of a community on the wrong end of Western greed, How Beautiful We Were will enthrall you, appall you, and show you what is possible when a few people stand up and say, 'This is not right.' It is a masterful novel by a spellbinding writer engaged with the most urgent questions of our day." —David Ebershoff
Book notes: Hardcover, fiction, 384 pages.
Author bio: Imbolo Mbue is the author of the New York Times best-seller Behold the Dreamers, which won the PEN/Faulkner Award for Fiction and the Blue Metropolis Words to Change Prize and was an Oprah's Book Club selection. Named a notable book of the year by the New York Times and the Washington Post and a best book of the year by close to a dozen publications, the novel has been translated into eleven languages, adapted into an opera and a stage play, and optioned for a movie. A native of Limbe, Cameroon, and a graduate of Rutgers and Columbia Universities, Mbue lives in New York City.