Today's GalleyCrush is Khaled Mattawa's Fugitive Atlas, forthcoming from Graywolf Press on October 20, 2020.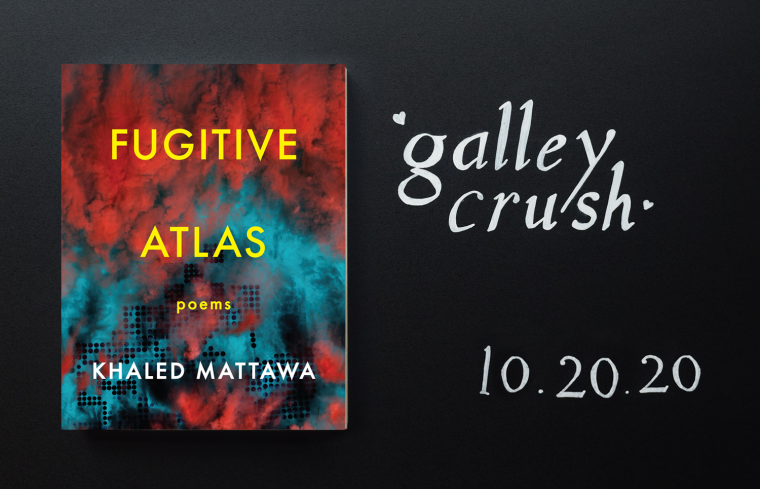 Perfect pitch: Fugitive Atlas is a sweeping, impassioned account of refugee crises, military occupations, and ecological degradation, an acute and probing journey through a world in upheaval.
First lines: "Evening coffee, and my mother salts / her evening broth—not equanimity / but the nick of her wrist— // and my mother bakes bread, / and my mother hobbles, knees locked, / and my mother carries the soft stones of her years."
Big blurb: "Khaled Mattawa's arresting, dynamic new collection, Fugitive Atlas, maps and confronts the aftermath of the Arab Spring and the global refugee crisis through a wide range of speakers and rich braiding of forms, and the urgency of scope expands to include all of us." —Arthur Sze
Book notes: Paperback, poetry, 152 pages. 
Author bio: Khaled Mattawa is the author of four collections of poetry, most recently Tocqueville (New Issues, 2010), and is the translator of nine books of contemporary Arabic poetry, including Saadi Youssef's Without an Alphabet, Without a Face (Graywolf Press, 2002).