Today's GalleyCrush is Torrey Peters's Detransition, Baby, forthcoming from One World on January 12, 2021.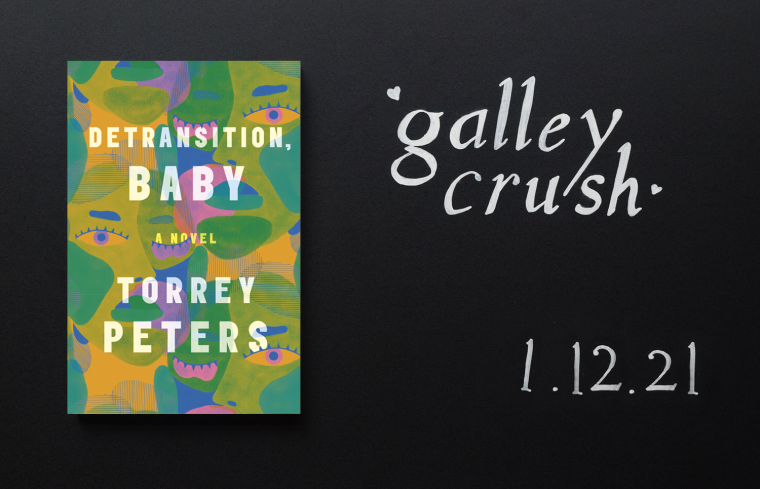 Perfect pitch: "A whipsmart debut about three women—transgender and cisgender—whose lives collide after an unexpected pregnancy forces them to confront their deepest desires around gender, motherhood, and sex."
First lines: "The question, for Reese: Were married men just desperately attractive to her? Or was the pool of men who were available to her as a trans woman only those who had already locked down a cis wife and could now 'explore' with her?"
Big blurb: "Detransition, Baby is emotionally generous, richly textured, and deeply intelligent—a vibrant and kaleidoscopic portrait of complicated women and their colliding lives." —Claire Lombardo
Book notes: Hardcover, fiction, 352 pages. 
Author bio: Torrey Peters is a writer living in Brooklyn, New York. She is the author of two novellas, Infect Your Friends and Loved Ones and The Masker. She also holds an MFA from the University of Iowa and a master's in comparative literature from Dartmouth.