Today's GalleyCrush is Joshua Ferris's A Calling for Charlie Barnes, forthcoming from Little, Brown on September 28, 2021.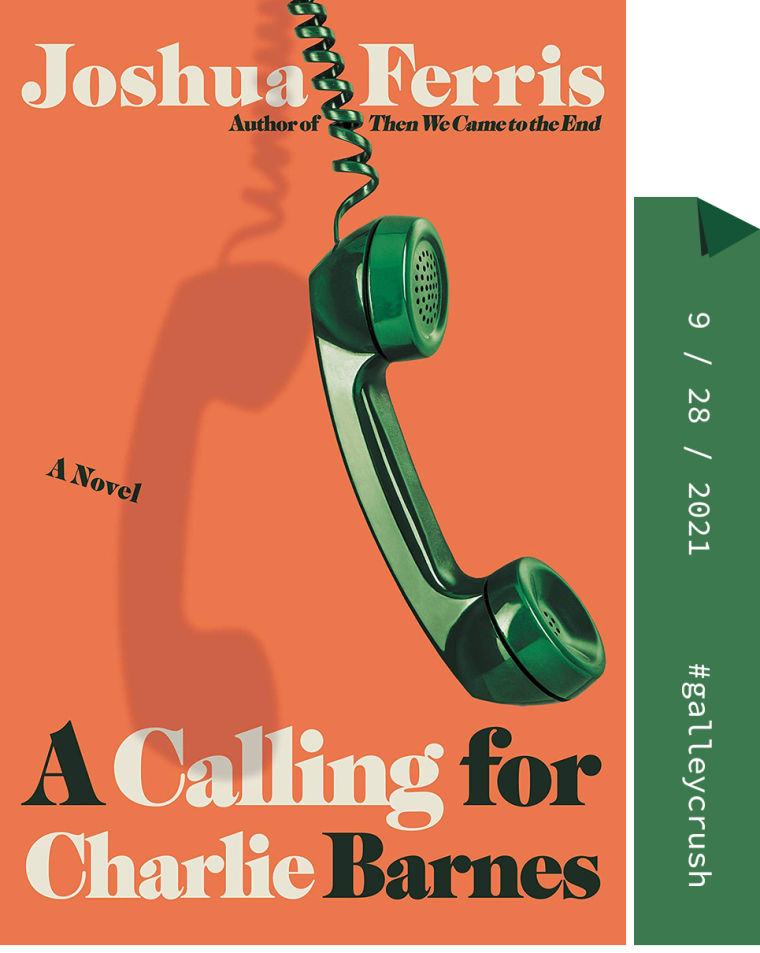 Perfect pitch: "From National Book Award finalist Joshua Ferris, a new novel about a modern American family and the larger-than-life father at the heart of it. But with so many competing factions, who gets to tell his story?"
First line: "Steady Boy woke, showered and spritzed, skipped breakfast for the time being, and headed in to work."
Book buzz: "A deeply funny, very moving book about that most pivotal and permanent of destinations: death. Ferris's hijinks are serious; his play is profound. There is magic in these pages." —Ayad Akhtar
Cover credit: Jacket design by Gregg Kulick, image courtesy of Getty Images.
Book notes: Hardcover, fiction, 352 pages.
Author bio: Joshua Ferris is the author of three previous novels, Then We Came to the End, The Unnamed, and To Rise Again at a Decent Hour, and a collection of stories, The Dinner Party. A National Book Award and Booker Prize finalist, he is the recipient the Barnes & Noble Discover Award, the Dylan Thomas Prize, and the PEN/Hemingway Award. His short stories have appeared in the New Yorker, Granta, and Best American Short Stories. He lives in New York.