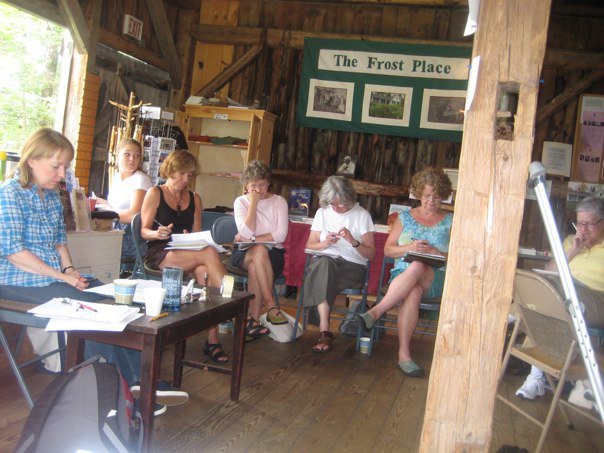 See writers who attended this retreat
Location:
Franconia, NH, United States
The Frost Place Poetry Seminar was held from August 2 to August 8 at Robert Frost's former homestead in Franconia, New Hampshire. The seminar featured poetry workshops, craft talks, readings, and one-on-one meetings with faculty. The faculty included Patrick Donnelly, Rebecca Foust, and Patricia Smith. Tuition was $1,550, which includes lodging and meals. Commuter tuition, which includes meals, was $1,250. The fee for a single day was $250. Writers submitted three poems of any length and a one-page letter of intent with a $25 application fee by June 28. Visit the website for an application and complete guidelines.
Accessibility accommodations include accessible sidewalks, pathways, doorways, and parking, an accessible dining hall, and closed captioning for media shown. Contact Ross White, associate director, at rwhite@frostplace.org for additional accessibility details.
Contact Information
Frost Place, P.O. Box 74, Franconia, NH 03580. (603) 823-5510. Jake Rivers, Contact.