POETS & WRITERS IS MORE than a magazine. We are a nonprofit organization dedicated to serving creative writers. We pay fees to writers giving readings and leading workshops, provide information and advice to authors, and help them connect with one another and with audiences. We also sponsor a number of awards and prizes. Learn more at pw.org.
Remembering Fay Todd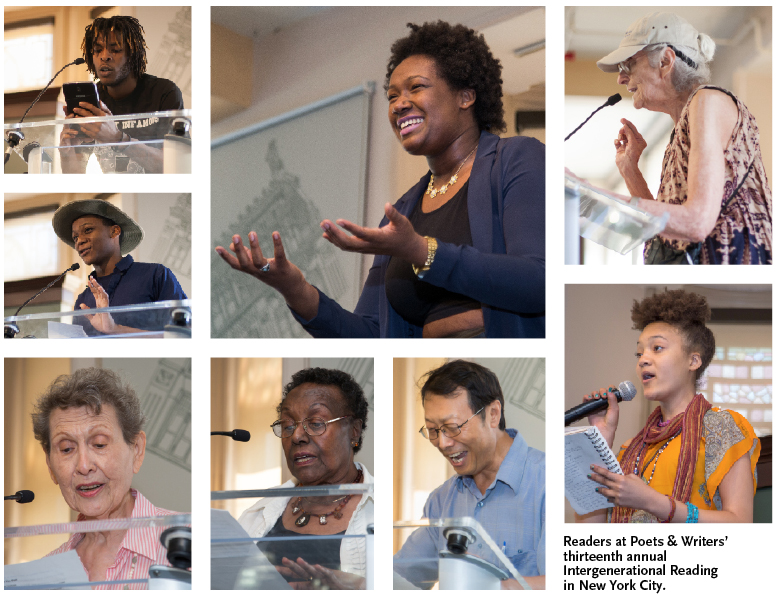 On June 28, 2014, Poets & Writers hosted its thirteenth annual Intergenerational Reading in New York City. Seniors and teens who participate in some of the many writing workshops supported by our Readings & Workshops program gathered at Barnes & Noble's flagship store in Union Square to share stories and poems they'd written. With humor and heart they bridged the many years that separated them, making a human connection through words.
Fay Todd, who was a regular and enthusiastic listener at these readings, died on August 28 at her home in New Jersey. A dedicated teacher and engaged philanthropist, Fay was a major supporter of our Readings & Workshops program, helping to make the Intergenerational Readings possible. These events are hopeful, encouraging, and full of humanity—qualities that describe Fay, too. She was practical, optimistic, generous, and devoted to her children and grandchildren. We will remember her with great fondness.
Photo Credit: Margarita Corporan