See writers who attended this program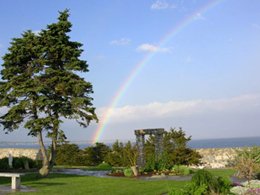 Genre:
Poetry, Fiction, Creative Nonfiction
Core Faculty Includes:
Poetry: Carol Ann Davis, Bill Patrick, Baron Wormser
Fiction: Rachel Basch, Susan Muaddi Darraj, Alan Davis, Eugenia Kim, Karen Osborn, Hollis Seamon
Nonfiction: Sonya Huber, Dinty W. Moore, Adriana Páramo, Bill Patrick
Screenwriting: Sharbari Ahmed, Jennifer Vanderbes
Funding/Employment Opportunities:
The program offers graduate assistantships, grants, scholarships, work-study opportunities, and internships.
Affiliated Publications/Publishers:
Other Features:
The program also offers degrees in playwriting and screenwriting, as well as a cross-genre class in story mapping. Concentrations are offered in publishing and editing, spiritual writing, and literary health and healing.
Students attend two nine-day residencies each year, in July and December, on Enders Island, off the coast of Mystic, Connecticut. Residencies are occasionally available abroad in Florence, Italy, and Galway, Ireland.
Prior Learning Credit toward the degree is offered for applicants with significant publications.
The program offers pedagogy development and teaching assistantship positions at the Fairfield University Writing Center; internships at the literary magazines Brevity, The Causeway, and Dogwood; and internships with faculty members who run small presses.
The program awards the biennial Alumni Book Prize, open only to current students and alumni; the winner receives $1,000 and a publishing contract with New Rivers Press.
The priority application deadline is October 15 for the December residency and April 15 for the July residency.
Graduates:
Chris Belden, Elizabeth Hilts, David Fitzpatrick, Deb Henry, Colin Halloran, Annabelle Moseley, A. J. O'Connell, Sally Nacker