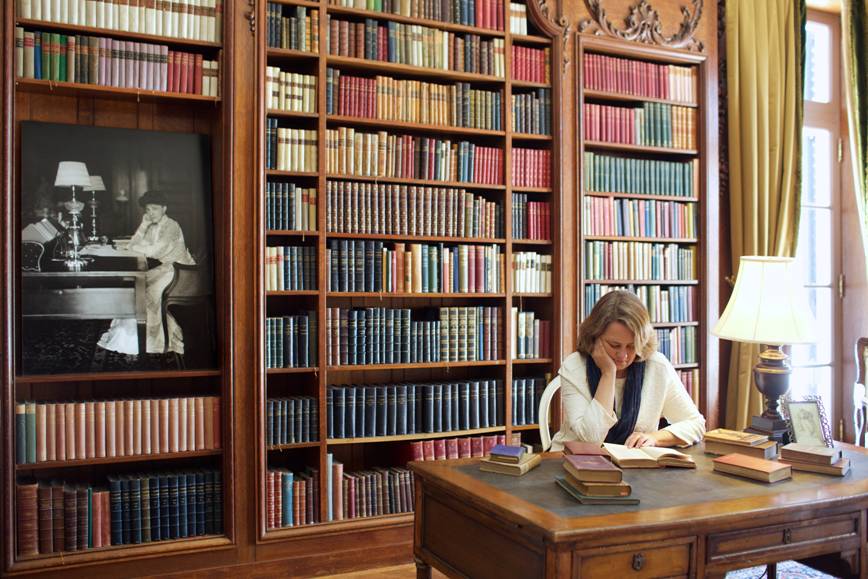 Two- or three-week residencies during the month of March are offered to three women poets, fiction writers, or creative nonfiction writers at the Mount, Edith Wharton's former home in Lenox, Massachusetts. The residents will be provided with a $1,000 stipend; dedicated private work space at the Mount, a Georgian revival mansion built in 1902; and lodging at a nearby residence with private bedrooms and bathrooms as well as shared communal space. Residents are expected to be available for local media requests and will participate in a public panel discussion with fellow residents during their stay. To apply for a residency in 2021, submit a writing sample of up to 20 pages, a curriculum vitae, and a statement of purpose with a $25 application fee by September 7. Visit the website for complete guidelines.
Accessibility accommodations include elevators in all multilevel spaces; accessible doorways, hallways, and parking; accessible workspace and living space bathrooms; assistive listening devices; and ASL interpretation with advance request. Contact Rebecka McDougall, marketing and community outreach director, at (413) 551-5115 or rmcdougall@edithwharton.org for additional accessibility details.
Contact Information
Edith Wharton Writer-in-Residence Program, the Mount, P.O. Box 974, Lenox, MA 01240. 
Photo: 2015 writer-in-residence Natalie Dykstra in Edith Wharton's library. Credit: John Stanmeyer.