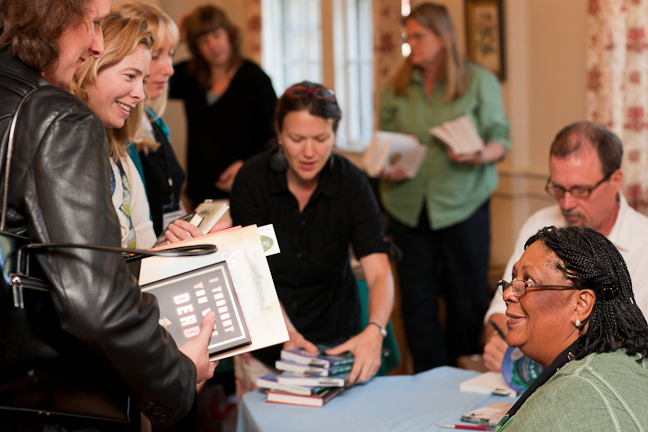 See writers who attended this retreat
The 19th annual Brattleboro Literary Festival was held online from October 15 to October 18. The festival featured readings, panels, and special events. Participants included poets Paige Ackerson-Kiely, Cameron Awkward-Rich, Andrea Cohen, Chard deNiord, Shira Erlichman, Carolyn Forché, Rachel Eliza Griffiths, Didi Jackson, Major Jackson, Tim Mayo, Oliver de la Paz, Elizabeth Powell, and Vijay Seshadri; fiction writers Amir Ahmadi Arian, Erin Eileen Almond, Julie Carrick Dalton, Matthew Dicks, Amity Gaige, Andrew Krivak, Colum McCann, Susan Minot, Peter Orner, Julia Phillips, and Jennifer Rosner; and creative nonfiction writers Martha Ackmann, Steve Almond, Sam Brakeley, Ezekiel Emanuel, Nick Flynn, Holly George-Warren, Paul Krugman, Maya Shanbhag Lang, Arthur Magida, Roger Rosenblatt, Jessica Pearce Rotondi, and Nikita Stewart. All events were free and open to the public. Visit the website for more information.
Contact Information
Brattleboro Literary Festival, P.O. Box 1116, Brattleboro, VT 05302. (802) 365-7673. Sandy Rouse, Contact.