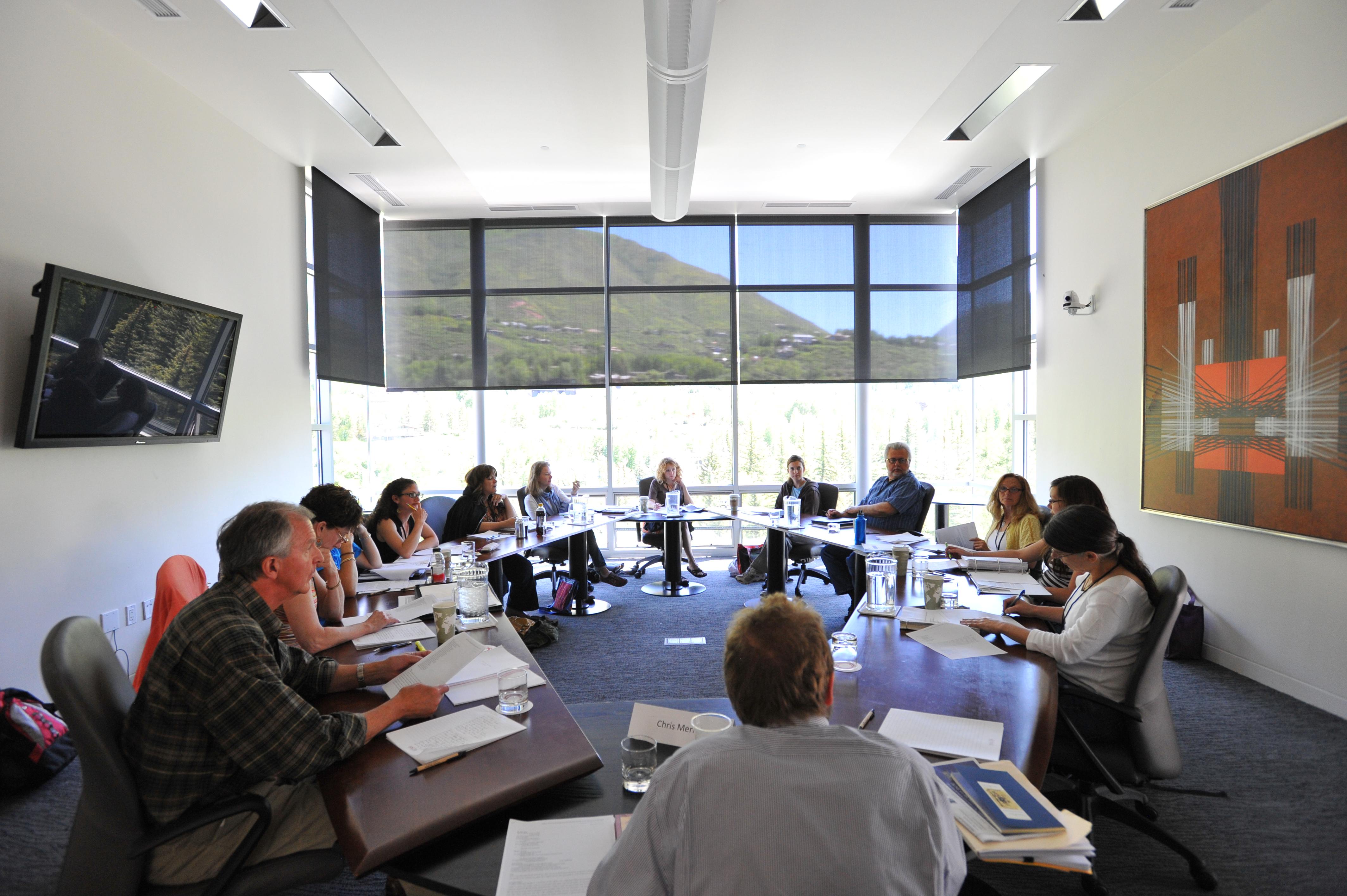 See writers who attended this retreat
The 46th annual Aspen Summer Words Writing Conference and Literary Festival was held from June 19 to June 24 at the Gant, a resort in the mountain town of Aspen, Colorado. The conference featured workshops, including a workshop with a focus on revision, for poets, fiction writers, and nonfiction writers; panels; and readings; as well as opportunities to meet with agents and editors. The faculty included poet Terrance Hayes, fiction writer Fonda Lee, and fiction writer and memoirist Natalie Serber. Tuition was $1,625, which included access to all panels, breakout sessions, and some meals. A limited number of scholarships were available. Lodging was available at the Gant for discounted rates. To apply for a workshop in poetry, fiction, nonfiction, or revision, writers submitted a writing sample of up to 10 pages with a $35 application fee by February 28. Visit the website for more information.
Accessibility accommodations included public transportation near the venue; elevator access to all event spaces, including a service elevator for entry to the building; accessible doorways, pathways, and ramps in all conference spaces; accessible bathrooms with handrails; accessible parking; and signage in Braille in the conference rooms, bathrooms, and fitness centers. Contact Gant representative Bree DiBernardo at bree.dibernardo@gantaspen.com for additional accessibility details.
Contact Information
Aspen Summer Words Writing Conference and Literary Festival, 110 East Hallam Street, Suite 116, Aspen, CO 81611. (970) 925-3122.