See writers who attended this program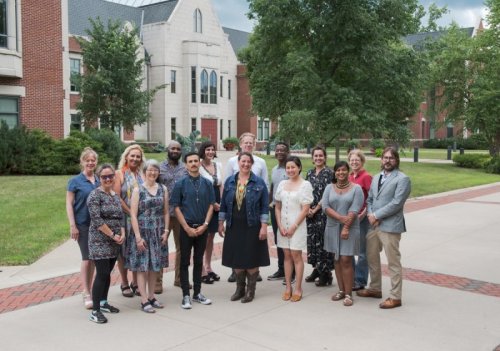 Genre:
Poetry, Fiction, Creative Nonfiction
Core Faculty Includes:
Poetry: Aria Aber, Dexter Booth, Marcelo Hernandez Castillo, Kate Gale, Tess Taylor
Fiction: Kirstin Chen, Brian Conn, Edan Lepucki, Sarah Monette, Nayomi Munaweera, Naomi J. Williams
Nonfiction: Cass Donish, Kate Hopper, Lauren Markham, Lisa Nikolidakis, Terese Mailhot, Kelly Sundberg
Funding/Employment Opportunities:
Graduate Teaching Assistants available. Students have the opportunity to gain college-level teaching experience while earning $2,494 per course (based on 2021 supplemental contract rates). There is the potential for Graduate Teaching Assistants (GTAs) to teach as many as 5 courses over the two years of study (must begin studies with the Summer Residency).  Graduate assistantships in publishing are also available.
Affiliated Publications/Publishers:
Other Features:
Students attend a two-week residency each July at the Ashland University campus in Ashland, Ohio, where they engage with visiting writers and editors.
Students also have the opportunity to participate in cross-genre study, as well as a residency in Paris.
The program also offers a concentration in Sci-Fi/Fantasy writing.
The priority application deadline for the online spring semester is September 15; the final deadline is December 1, provided there is space available in the program.
For summer residency, the priority application deadline is February 1, and applications are accepted until May 15 as long as space is available. (Students interested in the Residency in Paris must apply by November 1 of the previous calendar year.)