Submissions are currently open for the 2015 Kenyon Review Short Fiction Contest, given annually for a short story by a writer who has not yet published a book of fiction. The winner will receive a scholarship, valued at $2,195, to attend the 2015 Writers Workshop from June 13 to June 20 in Gambier, Ohio. The winning story will also be published in the Kenyon Review.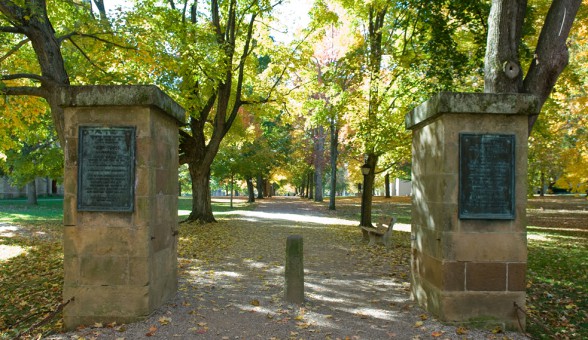 Using the online submission system, submit a story of up to 1,200 words with an $18 entry fee by February 28. All entrants will receive a one-year subscription to the Kenyon Review. Ann Patchett, whose most recent book is the essay collection This Is the Story of a Happy Marriage (Harper, 2013), will judge. The winner will be announced in late spring.
The 2015 Kenyon Review Writers Workshop, which offers workshops and readings, will be held at Kenyon College from June 13 to June 20. The faculty in fiction includes Lee K. Abbott, Caitlin Horrocks, and Nancy Zafris. Workshops are limited to ten participants each. Established fifteen years ago, the conference also offers workshops in poetry, creative nonfiction, and the art of text.
Previous winners of the prize include Amy Victoria Blakemore for her story "Previously, Sparrows" and Heather Monley for her story "Town of Birds."
Photo: Kenyon College