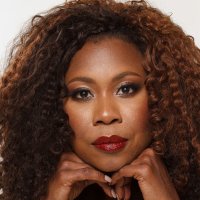 Since its inception in 2000, poetry has been in the DNA of Serendipity Literary Agency, which represents poets such as jessica Care moore and Marilyn Nelson, among other writers. In my work to stay current and keep my finger on the pulse of the market, I've noticed three big opportunities bubbling up and intensifying in the poetry world that poets should have on their radar:
Spoken Word Poetry Albums
In February, the Recording Academy of the United States awarded the first-ever Grammy Award for Best Spoken Word Poetry Album. This new category may create opportunities for more poets to record and sell poetry albums. This is especially exciting for spoken-word artists, who work on and off the page. When submitting your work to publishers, be sure to include a link to an audio or video file to show off your vocal talents for a potential recorded version of any manuscript.
Crypto Poetry
There's been much said in recent years about cryptocurrency and its blockchain technology that allows people to buy and sell nonfungible tokens, or NFTs, which are uniquely stamped digital "objects" that buyers treat like collectibles. Fine artists and illustrators have been presenting and selling their work with NFTs, and the technology now offers similar opportunities to poets. New platforms like the VERSEverse have become a hub for "literary NFTs." Before jumping on the trend, poets should do their research to understand this emerging market, including concepts like "smart contracts" and "minting."
Poetry Comics
Sales of comic books and graphic novels have increased dramatically over the last five years. In fact, children's book publishers have created new imprints dedicated to this form. Poetry comics, which integrate traditional comics with verse, have also experienced an uptick, with more poets exploring ways to hone their visual voices. If you are a poet and illustrator, consider sending your poetry with sequential art panels to publishers who focus on this hybrid genre.
—Regina Brooks, Serendipity Literary Agency