Eugenia Leigh is the author of Blood, Sparrows and Sparrows (Four Way Books, 2014). The recipient of fellowships and awards from Poets & Writers, Inc., Kundiman, Rattle, and the Asian American Literary Review, Leigh serves as the Poetry Editor of Kartika Review. She received her MFA from Sarah Lawrence College and is currently a PhD student in the Program for Writers at the University of Illinois at Chicago.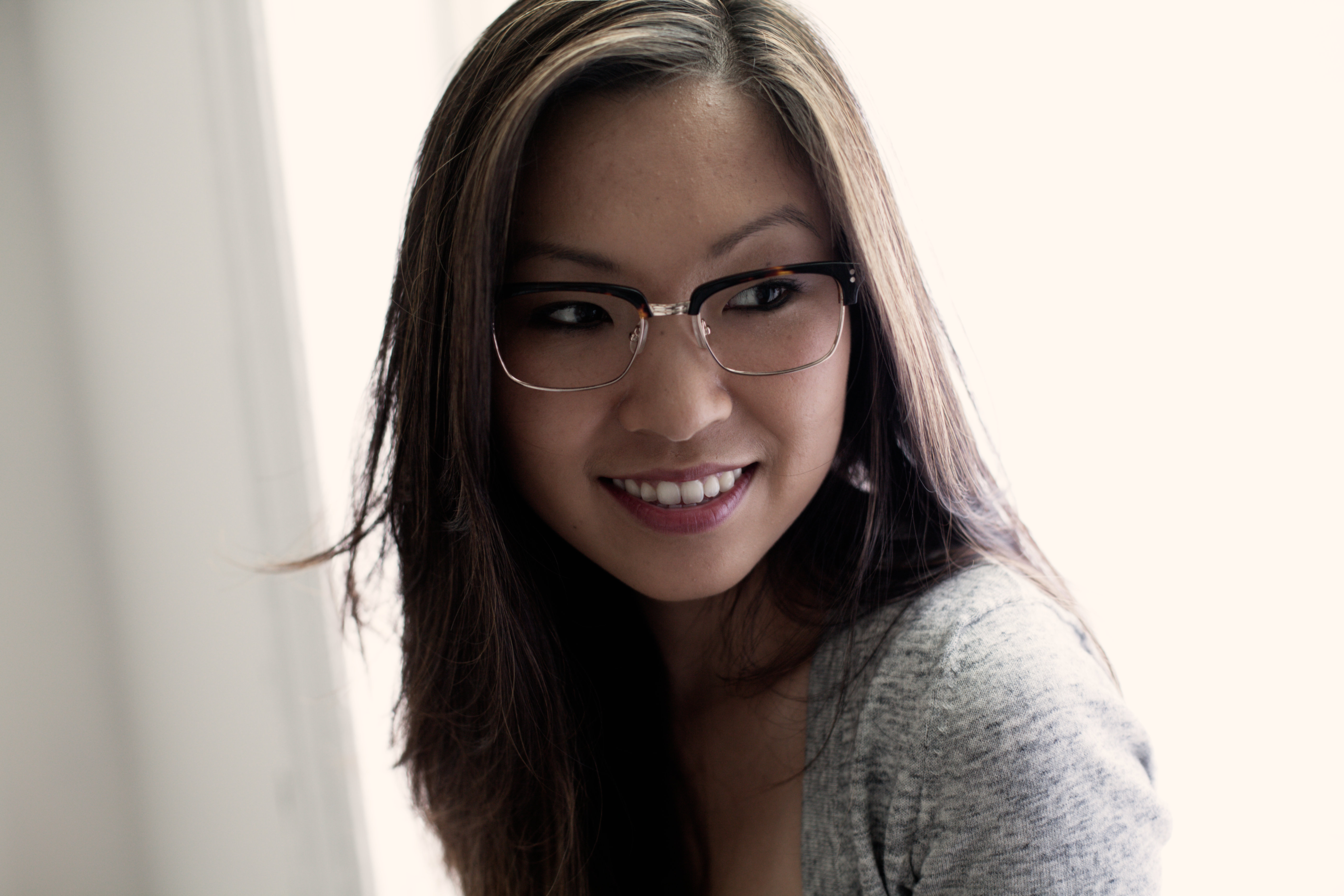 The book tour was a risk. On good days, we called it an investment. Averaging early thirties, we were young enough to "stop everything and do this!" but old enough to be concerned about our finances. We decided against crowdfunding, dug into our savings, and reminded each other, "you only live once." We would never publish first books again.
The four tour-bound poets—Michelle Chan Brown, Cathy Linh Che, Sally Wen Mao, and I—found each other through Kundiman, a nonprofit organization that serves emerging Asian American writers and instills in its fellows, an irrepressible belief that their words matter.
Book tours, we discovered, were a lost art. With few contemporary examples to emulate, we fashioned our tour from imagination. We created haphazard lists of venues, cities, and people we know or sort-of-used-to-know. The lists gave birth to the Honey Badgers Don't Give a B**k Tour, our homebrewed, multi-week, poetry performance on wheels.
We woke early on futons and air mattresses (and once a yoga mat) strewn across the homes of strangers and friends. While we rewarded ourselves with the occasional Red Lobster feast or a quick dip in a lake, the tour was hardly a glamorous affair. We spent our long drives catching up on sleep or on freelance work, plus tweeting and tumbling so our moms could keep track of us, up and down the east coast.
When Joseph O. Legaspi, one of Kundiman's founders, invited us to read with acclaimed poet Patrick Rosal as part of New York City's Bryant Park Word for Word series, we jumped at the chance—especially when we learned that the Poets & Writers Readings and Workshops program would fund the event.
With over two hundred people in attendance, the Word for Word reading was our largest gathering on tour. It was a life-giving privilege not only to perform, but also to be financially compensated for a performance at the Bryant Park Reading Room, a space created during the Great Depression to welcome the out-of-work masses.
Several nights later, at one of our final readings in a Washington, D.C. bar called Petworth Citizen, only one person showed up. A community activist whom none of us knew personally.
Michelle, Cathy, Sally, and I exchanged surprised glances as we had nearly resigned to packing up without doing a reading at all. Then we resolutely pulled our chairs into a circle to include our new friend, plus Michelle's husband, our second and only other audience member. We took turns performing our poems in that circle with as much energy as the first time. Then, we thanked the woman who sat with us by gifting her signed copies of each of our books.
I understood then that the fuel we had received in New York City took us through D.C. and to numerous other communities. It would not be a stretch to say our small gesture was an extension of the gifts first given to us by organizations such as Kundiman and Poets & Writers.
The extension continued when, a few weeks after the tour, I moved to Chicago and became one of the friends with an air mattress, as I hosted Cathy Che and poets Jess X. Chen and Paul Tran on a stop for their visual poetry tour, Lights Trauma Revelation. I read my poems, as one of four local poets, for their performance at the Marble Room, a Chicago reading series that hosted us in a Wicker Park dance studio, tucked under a train station. And there, Poets & Writers showed up once again to fund part of the reading.
I joked recently that I get paid as a poet when a stranger writes to say he resonates with my book, or when an old college friend finds a copy at an independent bookstore. But with the Readings & Workshops program's generosity, I'm blessed and grateful to receive occasional financial compensation, as well. Whether friend or funder, I want to thank you, dear supporters, for your continued confidence in the importance of our words.
"Blood, Sparrows and Sparrows" - Book Trailer from Jess X Chen on Vimeo.
Photo (top): Eugenia Leigh. Photo Credit: An Rong Ku
Photo (bottom): Patrick Rosal, Cathy Che, Eugenia Leigh, Sally Wen Mao. Photo Credit: Honey Badgers Don't Give a Book Tour Tumbler page
Support for Readings & Workshops in New York City is provided, in part, by public funds from the New York State Council on the Arts, and the New York City Department of Cultural Affairs, with additional support from the Louis & Anne Abrons Foundation, the Axe-Houghton Foundation, A.K. Starr Charitable Trust and Friends of Poets & Writers.
Support for Readings & Workshops events in Chicago and Washington, D.C. is provided by an endowment established with generous contributions from the Poets & Writers Board of Directors and others. Additional support comes from the Friends of Poets & Writers.