Writers for Writers Awards
Established in 1996, the Barnes & Noble Writers for Writers Awards celebrate authors who have given generously to other writers or to the broader literary community. Nominations are solicited from past winners, other prominent writers, members of the publishing community, and Poets & Writers' Board and staff. These nominations are reviewed and winners selected by a committee comprised of current and past members of the Board of Directors. Title of the award has been given to Barnes & Noble in appreciation of their extraordinary support of Poets & Writers. Recipients of the 2013 Writers for Writers Award are Steve Berry, Rigoberto González, and Judith Kelman. The awards will be presented at Poets & Writers' annual dinner, In Celebration of Writers, on Monday, March 18, 2013 in New York City.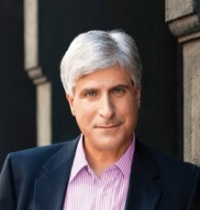 Steve Berry is the New York Times and #1 internationally bestselling author of eight Cotton Malone adventures, four stand-alone thrillers, and three e-book original short stories. His books have been translated into forty languages with more than 14,000,000 printed copies in fifty-one countries. History lies at the heart of every Steve Berry novel. It's his passion, one he shares with his wife, Elizabeth, which led them to create History Matters, a foundation dedicated to historic preservation. Berry was born and raised in Georgia, graduating from the Walter F. George School of Law at Mercer University. He was a trial lawyer for 30 years and held elective office for 14 of those years. He is a founding member of International Thriller Writers—a group of more than 2,000 thriller writers from around the world—and served three years as its co-president.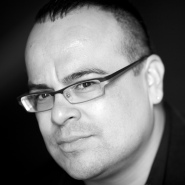 Rigoberto González is the author of fifteen books of poetry and prose, and the editor of Camino del Sol: Fifteen Years of Latina and Latino Writing (U. of Arizona Press, 2010). He is the recipient of Guggenheim and NEA fellowships, winner of the American Book Award, The Poetry Center Book Award, The Shelley Memorial Award of The Poetry Society of America, and a grant from the New York Foundation for the Arts. He is contributing editor for Poets & Writers Magazine, on the executive board of directors of the National Book Critics Circle, and is associate professor of English at Rutgers-Newark, the State University of New Jersey. For ten years he wrote a monthly book review column for the El Paso Times of Texas, the only column in the nation's newspapers dedicated exclusively to Latino literature.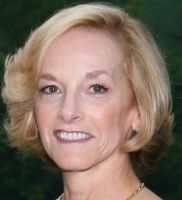 Judith Kelman has been a passionate, longtime advocate for aspiring writers, especially those confronted by extraordinary challenges. In 2008, Kelman founded the Visible Ink writing program at Memorial Sloan-Kettering, which offers cancer patients the opportunity to work individually with an experienced writer, editor, or teacher on any writing they wish to do, which need not be illness-related. To date, 650 patients have enrolled and 50 talented professionals have signed on as volunteers. Working in concert, they have produced over 20,000 pages of written work, including: short stories, novels, essays, memoir, poetry, screen and stage plays, letters, comedy sketches, legacy pieces, and blogs. Works produced in Visible Ink have been published and produced commercially, and featured in the New York Times, Newsweek, and online venues such as the Huffington Post.

Kelman is the award-winning, bestselling author of seventeen novels, three works of non-fiction (co-authored with her husband, Dr. Peter Scardino,), dozens of short stories, and hundreds of articles and essays for newspapers and magazines, including: Glamour, Redbook, Cosmopolitan, Seventeen, and the New York Times.
The Editor's Award
Poets & Writers began presenting an Editor's Award in 2009, recognizing a book editor who has made an outstanding contribution to the publication of poetry or literary prose over a sustained period of time. The 2013 recipient is Chuck Adams. The award will be presented to Mr. Adams at Poets & Writers' annual dinner, In Celebration of Writers, on Monday, March 18, 2013 in New York City.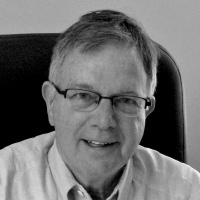 Chuck Adams is an editor at Algonquin Books, working out of the Chapel Hill office. Prior to assuming the position there, he worked at Simon & Schuster, Dell/Delacorte, Macmillan, and Holt, Rinehart, and Winston. Following his first job in publishing, an entry-level position in production at Holt, he moved to Macmillan as managing editor, and then to Dell/Delacorte in the same capacity. While at Dell he became an editor and later senior editor. Hired at S&S as a senior editor, he eventually became also a vice president. He has spent his career as an editor working with a diverse list of writers, including Susan Cheever, Mary Higgins Clark, Jackie Collins, Johnny Evison, Scott Eyman, Sandra Brown, James Lee Burke, Ellen Gilchrist, Robert Goolrick, Joe McGinniss, Kinky Friedman, Barbara Delinsky, Sara Gruen, Charles Portis, Brock Clarke, and Alan Shapiro. In addition, he has worked with many celebrities and public figures, including Esther Williams, Tab Hunter, Cher, Charlton Heston, Faye Dunaway, Kitty Dukakis, Neil Simon, and Sarah Ferguson. He is a graduate of Duke University and the Duke School of Law; he lives in Durham, North Carolina.
THE LEADERSHIP AWARD
The Leadership Award, presented for the first time this year, will honor Leonard Riggio for his transformational impact on the field. The award will be presented to Mr. Riggio at Poets & Writers' annual dinner, In Celebration of Writers, on Monday, March 18, 2013 in New York City.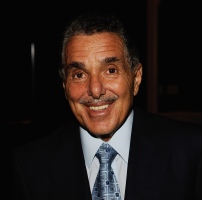 Leonard Riggio is a bookselling visionary who has combined his extraordinary success as the founder and chairman of Barnes & Noble with a philanthropic passion for social change. An American entrepreneurial and marketing icon, Mr. Riggio began with a single college bookstore in 1965 and built Barnes & Noble into the world's largest bookstore and one of the largest enterprises in the history of American retail.

A tireless advocate of public education and civil rights, Mr. Riggio has served on nearly two dozen not-for-profit boards. As chairman of the Dia Art Foundation, he led and funded the creation of Dia:Beacon, one of the world's most respected contemporary art museums. Since Hurricane Katrina in 2005, Mr. Riggio has built and gifted 101 homes for New Orleans families. He also built a library and chapel designed by the award-winning architect Maya Lin at the Freedom School, a Tennessee-based institution for young African-American leaders run by the Children's Defense Fund.

Among Mr. Riggio's awards are the Ellis Island Medal of Honor, the Frederick Douglass Medallion, and the Americanism Award from the Anti-Defamation League, its highest honor. He has honorary doctorate degrees from Baruch College of the City University of New York, Bentley College, and Long Island University. He has been inducted into the Academy of Distinguished Entrepreneurs at Babson College and the Texas A&M Retail Hall of Fame.
Photos: Steve Berry by Kelly Campbell; Rigoberto González by Deirdre Schoo; Judith Kelman by Guy Heart; Chuck Adams by Jamie Chambliss; Leonard Riggio by Larry Busacca/Getty Images.
PREVIOUS AWARD WINNERS
2012
David Baldacci
Kwame Dawes
Carol Muske-Dukes
Kathryn Court (Editor's Award)

2004


Judy Blume
Oakley Hall
Sharon Olds

2011
Maria Mazziotti Gillan
John Grisham
Elizabeth Nunez
Jonathan Galassi (Editor's Award)

2003


Bob Holman
Ishmael Reed
Amy Tan

2010
Junot Díaz
Maxine Hong Kingston
M. L. Liebler
Pat Strachan (Editor's Award)

2002


E. Lynn Harris
June Jordan
Wally Lamb

2009
Russell Banks
Robert Caro
Sarah Gambito
Daniel Halpern (Editor's Award)

2001


Cornelius Eady
Marita Golden
Scott Turow

2008
Toi Derricotte
A.M. Homes
Peter Straub

1999


Stanley Kunitz
Barbara Goldsmith
Terry McMillan

2007
E. Ethelbert Miller
Francine Prose
Susan Richards Shreve=

1998


Edward Albee
E.L. Doctorow
Susan Sontag

2006
Regie Cabico
Bill Henderson
Anna Quindlen

1997


Rita Dove
Stephen King
Hilma Wolitzer

2005


Barbara Kingsolver
Sidney Offit
Quincy Troupe

1996


Mary Higgins Clark
James A. Michener
Arthur Miller
Walter Mosley
William Styron