Barnes & Noble Writers for Writers Awards

Established in 1996, the Barnes & Noble Writers for Writers Awards celebrate authors who have given generously to other writers or to the broader literary community. Nominations are solicited from past winners, other prominent writers, members of the publishing community, and Poets & Writers' Board and staff. These nominations are reviewed and winners selected by a committee comprised of current and past members of the Board of Directors. Title of the award has been given to Barnes & Noble in appreciation of their extraordinary support of Poets & Writers. Recipients of the 2014 Writers for Writers Awards were Ian Frazier, Haki R. Madhubuti, and Joyce Carol Oates. The awards were presented at Poets & Writers' annual dinner, In Celebration of Writers, on Tuesday, March 11, 2014, in New York City.
Ian Frazier is the best-selling author of Great Plains, Travels in Siberia, Dating Your Mom, and The Cursing Mommy's Book of Days. Frazier is a frequent contributor to the New Yorker and a two-time winner of the Thurber Prize for American Humor. He is being recognized for his dedication to the Holy Apostles Soup Kitchen Writers' Workshop, which he started in 1994, and which has invited hundreds of homeless and hungry individuals to give voice to their experiences through writing.
Haki R. Madhubuti is a leading poet and one of the architects of the Black Arts Movement. As a publisher, editor, and educator he has been a pivotal figure in the development of a strong Black literary tradition and a proponent of independent Black institutions. He is the author of more than thirty books, including Black Men: Obsolete, Single, Dangerous?: The Afrikan American Family in Transition (1990), which has sold more than one million copies, and his poems and essays have been widely anthologized. Professor Madhubuti was selected to receive the Writers for Writers Award in recognition of his efforts to expand opportunities for African American writers. Those efforts include founding Third World Press, leading the establishment of the Gwendolyn Brooks Poetry Center at Chicago State University, and creating an MFA program at Chicago State that is one of the only graduate creative writing programs at a predominantly African American university, with a curriculum rooted in African American literature.
Joyce Carol Oates is a recipient of the National Medal of Humanities, the National Book Critics Circle Ivan Sandrof Lifetime Achievement Award, the National Book Award, and the PEN/Malamud Award for Excellence in Short Fiction, and has been nominated for the Pulitzer Prize. She has written some of the most enduring fiction of our time, including the national bestsellers We Were the Mulvaneys; Blonde, which was nominated for the National Book Award; and the New York Times bestseller The Falls, which won the 2005 Prix Femina. She is the Roger S. Berlind Distinguished Professor of the Humanities at Princeton University and has been a member of the American Academy of Arts and Letters since 1978. In 2003 she received the Common Wealth Award for Distinguished Service in Literature, and in 2006 she received the Chicago Tribune Lifetime Achievement Award. Poets & Writers is pleased to recognize her dedication to promoting emerging writers, through the Ontario Review and Ontario Review Press, which she founded with her late husband Raymond J. Smith, and the Pushcart Prize anthology, for which she served as a founding editor.
The Editor's Award
Poets & Writers began presenting an Editor's Award in 2009, recognizing a book editor who has made an outstanding contribution to the publication of poetry or literary prose over a sustained period of time. The 2014 recipient was Kate Medina. The award was presented to Ms. Medina at Poets & Writers' annual dinner, In Celebration of Writers, on Tuesday, March 11, 2014.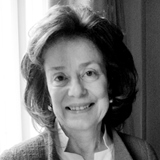 Kate Medina is the executive vice president, associate publisher, and executive editorial director of Random House. She began her career in publishing as an editorial trainee at Doubleday, where she worked with Sam Vaughan. "From the moment I came into the business, I loved publishing. The excitement, the books, the authors, the people. My first week at Doubleday, I remember thinking: these are my people, we care about the same things."
She joined Random House in 1985. Among the distinguished authors she has worked with are Alan Alda, Peter Benchley, Elizabeth Berg, Robin Black, Amy Bloom, Katherine Boo, Tom Brokaw, Gail Caldwell, Ethan Canin, Michael Chabon, Robert Coles, E. L. Doctorow, David Ebershoff, Fannie Flagg, Jane Fonda, Lucinda Franks, Alan Furst, Carlos Fuentes, Elizabeth Gaffney, Carol Gilligan, David Halberstam, Kathryn Harrison, John Irving, Tracy Kidder, Adrian Nicole LeBlanc, Annie Leibovitz, Yiyun Li, Bobbie Ann Mason, Jon Meacham, James A. Michener, Sandra Day O'Connor, Marisha Pessl, Anna Quindlen, Charlie Rose, William Safire, Sally Bedell Smith, Hedrick Smith, Gloria Steinem, Dawn Clifton Tripp, Alice Walker, Isabel Wilkerson, and Karen Thompson Walker.
The recipient of the PEN/Roger Kline Award for Editorial Achievement and Creative Editing, she has been a Fellow at the Bunting Institute at Radcliffe College. Kate is a member of the Council on Foreign Relations, and has served on the Boards of the NYU Graduate School of Arts and Sciences, and the Henry Street Settlement.
Photos: Ian Frazier by Sigrid Estrada; Haki R. Madhubuti by Jeff Sciortino; Joyce Carol Oates by Star Black; Kate Medina by Joyce Ravid.
PREVIOUS AWARD WINNERS

2013
Steve Berry
Rigoberto Gonzalez
Judith Kelman
Chuck Adams (Editor's Award)
Leonard Riggio (Leadership Award)

2004


Judy Blume
Oakley Hall
Sharon Olds

2012
David Baldacci
Kwame Dawes
Carol Muske-Dukes
Kathryn Court (Editor's Award)

2003


Bob Holman
Ishmael Reed
Amy Tan

2011
Maria Mazziotti Gillan
John Grisham
Elizabeth Nunez
Jonathan Galassi (Editor's Award)

2002


E. Lynn Harris
June Jordan
Wally Lamb

2010
Junot Díaz
Maxine Hong Kingston
M. L. Liebler
Pat Strachan (Editor's Award)

2001


Cornelius Eady
Marita Golden
Scott Turow

2009
Russell Banks
Robert Caro
Sarah Gambito
Daniel Halpern (Editor's Award)

1999


Stanley Kunitz
Barbara Goldsmith
Terry McMillan

2008
Toi Derricotte
A.M. Homes
Peter Straub

1998


Edward Albee
E. L. Doctorow
Susan Sontag

2007
E. Ethelbert Miller
Francine Prose
Susan Richards Shreve=

1997


Rita Dove
Stephen King
Hilma Wolitzer

2006
Regie Cabico
Bill Henderson
Anna Quindlen

1996


Mary Higgins Clark
James A. Michener
Arthur Miller
Walter Mosley
William Styron

2005


Barbara Kingsolver
Sidney Offit
Quincy Troupe