First founded in Iowa City in 1958, December, the storied literary magazine resurrected last month [5] after being shuttered for nearly three decades, is currently considering submissions for its first annual literary awards [6].
The Jeff Marks Memorial Poetry Prize and the Curt Johnson Prose Awards in Fiction and Creative Nonfiction will include three first-place prizes of $1,500 each and three honorable mention awards of $500 each for a group of poems, a short story, and an essay. The winning works will be published in the Spring 2014 issue of December. The deadline is February 1.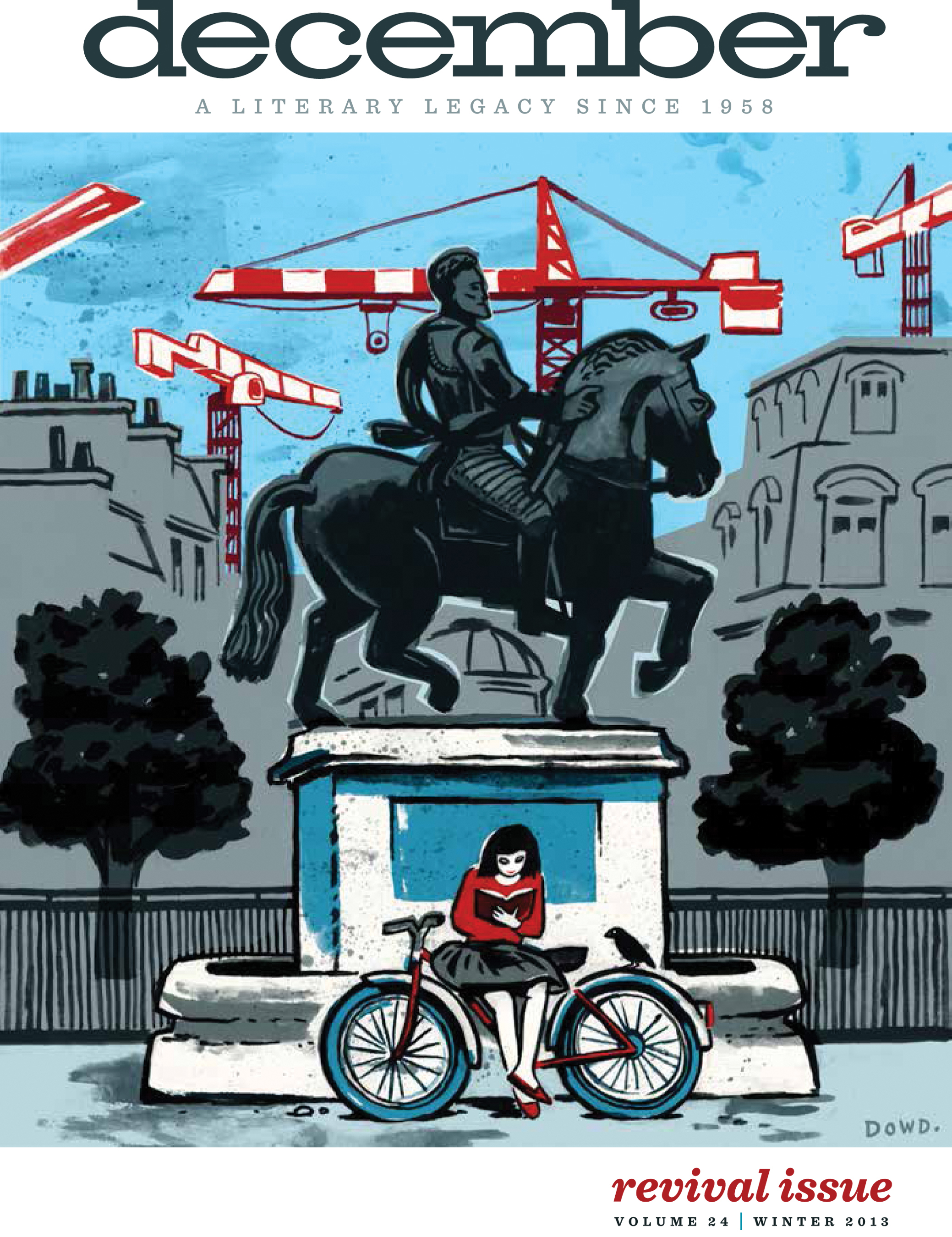 Poets may submit up to three poems of any length; prose writers may submit a short story or essay of up to 8,000 words. The entry fee is $20, which includes a copy of the Spring issue. Submissions will be accepted online via Submittable [7] or can be sent by mail to Gianna Jacobson, Editor, December, P.O. Box 16130, St. Louis, MO 63105.
All entries will be considered for publication. Simultaneous submissions are accepted, but writers are asked to notify the editors upon acceptance of work elsewhere. Previously published work, either in print or online, will not be considered.
Finalists will be selected by December's editorial staff; final judges will be Stephen Berg in poetry, Mary Helen Stefaniak in fiction, and William Kittredge in creative nonfiction.
The biannual December's Revival Issue [8] was published last month and is currently available for individual purchase and by subscription. Visit the December website [9] for more information and complete submission guidelines.