For the month of August, Washington, D.C.–based poet Reginald Dwayne Betts, author of Shahid Reads His Own Palm and the memoir A Question of Freedom blogs about poetry in D.C. schools, Busboys and Poets [3], as well as his memory of being P&W-supported.
The Pen/Faulkner Foundation [4] does great things across the district. Not only does the organization bring writers into the classroom, it also purchases a class set of the writer's book for students to read before the writer's visit. I am amazed at the many ways in which teachers and school leaders are able to tap resources and use them to provide students with a literary outlet such as this one.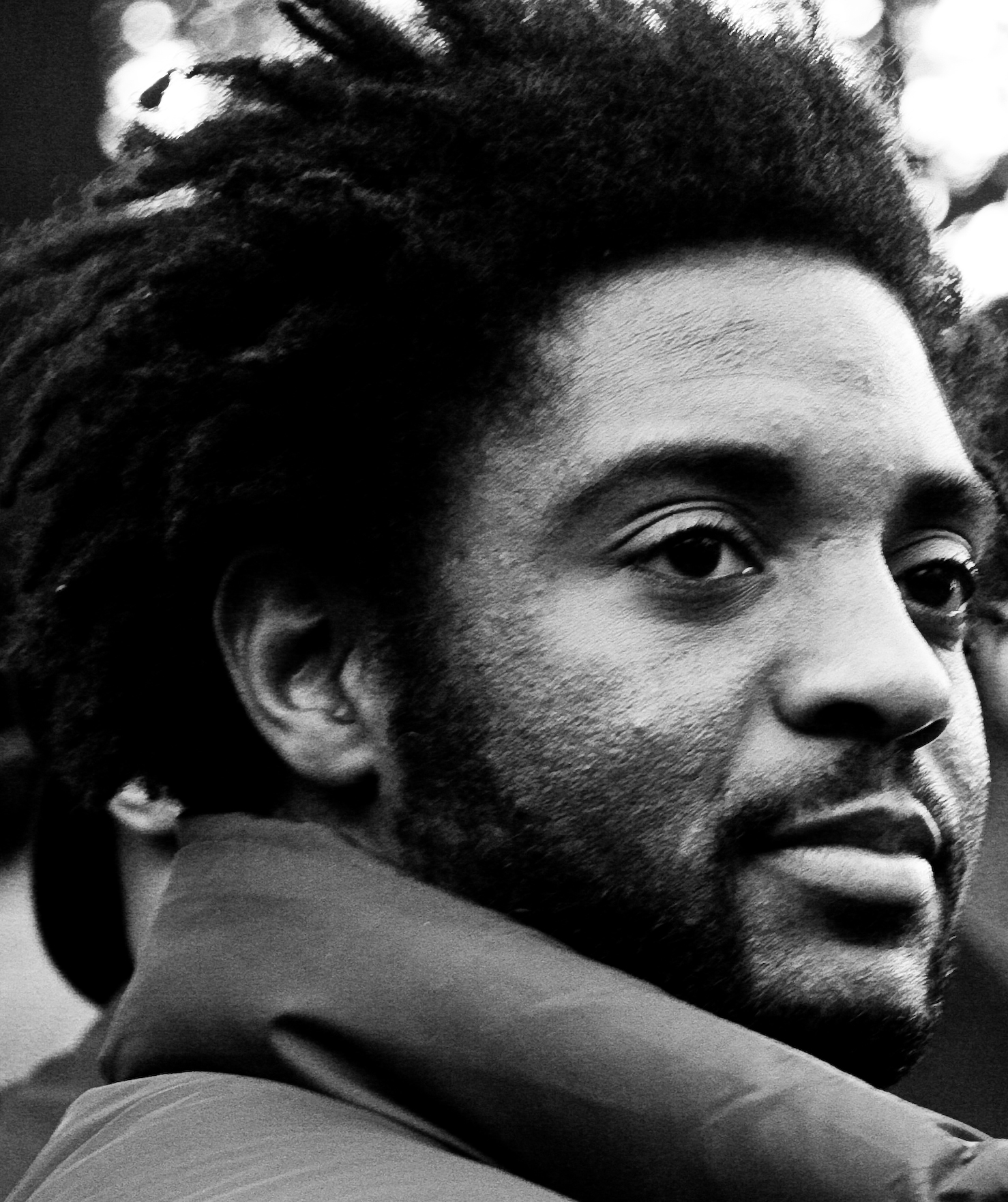 Another program of note is the D.C. Creative Writing Workshop [5]. For more than a dozen years, and under the guidance of Nancy Schwalb (the organization's founder and current executive/artistic director), the workshop has placed writers-in-residence in classrooms at Hart Middle School, Ballou Senior High School, and Simon Elementary School. The program's drama club also rewrites classic dramas, then presents their adaptations as motion pictures at the end of each school year. It's not surprising that the workshop is excellent, what is surprising is that it has become a strong component in the academic life of so many students and is a component that lasts beyond the students' elementary, middle, or even high school years. Former students come back each year to volunteer or say hello.
Finally, there is the Folger Shakespeare Library's Poetry in the Schools [6] program. Teri Cross Davis coordinates the program and does a fabulous job of bringing writers into classrooms across the city for four to six week sessions. All of these programs are amazing, but I'll add this about the Folger program... I was once sent to Dunbar High under their auspices and, ironically, had the pleasure of working with an English teacher whose first year teaching was the same year my mother graduated high school. A program that is able to reach out to young teachers as well as older, more established teachers is one that should definitely be praised.
Photo: Reginald Dwayne Betts. Credit: Rachel Eliza Griffiths.
Support for Readings/Workshops [7] events in Washinton, D.C., is provided by an endowment established with generous contributions from the Poets & Writers Board of Directors [8] and others. Additional support comes from the Friends of Poets & Writers [9].