The shortlist for the 2015 Sunday Times EFG Short Story Award has been announced. Sponsored by Booktrust, Britain's Sunday Times newspaper, and the EFG Private Bank, the annual prize of £30,000 (approximately $46,000) is given for a short story by a writer who has been published in the United Kingdom or Ireland. The finalists will each receive £1,000 (approximately $1,535). The winner will be announced at an award ceremony in a London on April 24.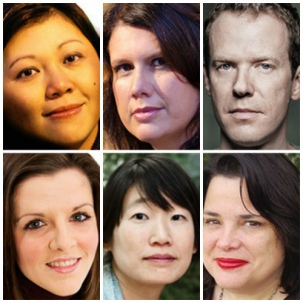 This year's shortlisted stories are Rebecca F. John's "The Glove Maker's Numbers," Yiyun Li's "A Sheltered Woman," Elizabeth McCracken's "Hungry," Paula Morris's "False River," Scott O'Connor's "Interstellar Space," and Madeleine Thien's "The Wedding Cake." Subscribers of the Sunday Times can read the finalists' stories on the publication's website.
Judge critic and broadcaster Alex Clark says that the six shortlisted stories "represent the variety, ambition and invention we encountered throughout the judging process—and they also reflect the continuing health and vitality of this wonderful form." The prize's cofounder and chief of judges Lord Matthew Evans says, "We have six brilliant but utterly different examples which showcase the best of the short story form—ambitious in imagination, global in scope, yet all packing an emotional punch that will stay with readers for a long time after they have finished reading." Sir Richard Eyre, Aminatta Forna, Andrew Holgate, and Elif Shafak round out this year's judging panel.
Established in 2009, the international prize aims to promote and celebrate the excellence of the modern short story. Previous winners include Kevin Barry, Junot Díaz, Anthony Doerr, Adam Johnson, and C. K. Stead. This is the first year in the prize's six-year history in which five out of the six finalists are women.
Photos, clockwise from top left: Yiyun Li, Paula Morris, Scott O'Connor, Elizabeth McCracken, Madeleine Thien, Rebecca F. John.