Poets Anne Carson and Brenda Hillman have won the 2014 Griffin Poetry Prizes [3], given annually since 2000 for books of poetry published in, or translated into, English in the previous year and submitted from anywhere in the world. They each received $65,000 Canadian (approximately $60,000).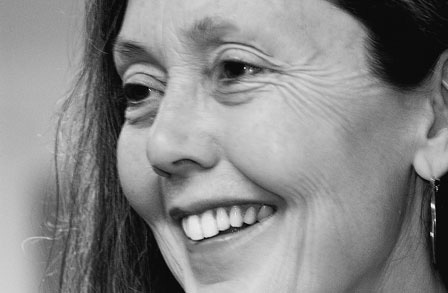 Carson [4], a poet, essayist, and translator who was born in Canada and currently teaches at the University of Michigan in Ann Arbor, won the Canadian prize for her most recent collection, Red Doc> (Knopf). Hillman [5], who serves as a professor and poet-in-residence at St. Mary's College in Morago, California, and is the author of eight previous collections, won the International Prize for her collection Seasonal Works with Letters on Fire (Wesleyan University Press).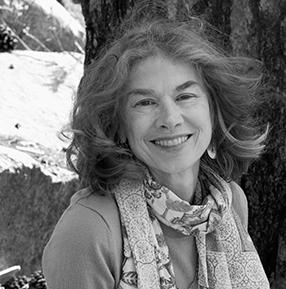 The announcement was made late last week at an annual awards ceremony in Toronto. Scott Griffin, the founder of the prize, and trustees Carolyn Forché, Robert Hass, Robin Robertson, Karen Solie, Colm Tóibín, and David Young hosted the event.
The judges, who are selected each year by the prize trustees, were for 2014 Robert Bringhurst, Jo Shapcott, and C. D. Wright. They each read 542 books of poetry, submitted from forty different countries, including twenty-four translations.
The 2014 Griffin Poetry Prize shortlist [6] featured collections by four international and three Canadian poets. The finalists were Rachael Boast's Pilgrim's Flower (Picador), Carl Phillips's Silverchest (Farrar, Straus and Giroux), Mira Rosenthal's translation from the Polish of Colonies by Tomasz Rózycki (Zephyr Press), Sue Goyette's Ocean (Gaspereau Press), and Anne Michaels's Correspondences (McClelland & Stewart). Each finalist received a $10,000 honorarium.
During the awards ceremony, Brazilian poet and writer Adélia Prado [7] was honored with the Griffin Trust For Excellence In Poetry's 2014 Lifetime Achievement Award.
The Griffin Poetry Prize Anthology: A Selection of the 2014 Shortlist [8], edited by Robert Bringhurst and published by House of Anansi Press, is now available at retail bookstores and online [9]. Royalties generated from the anthologies, published annually, are donated to UNESCO's World Poetry Day.
Carson (above left), and Hillman (above right, Brett Hall Jones)