Submissions are open for the 2014 Paz Poetry Prize [3], sponsored by the Center for Literature and Theater at Miami Dade College [4] and the National Poetry Series [5]. An award of $2,000 and publication of a bilingual edition by Akashic Books will be given for a poetry collection written in Spanish by a U.S. resident. A translator will translate the winning entry from Spanish to English.
Submit a manuscript of at least 48 pages by June 15. There is no entry fee. Submissions can be sent by mail to the National Poetry Series, Paz Prize for Poetry, 57 Mountain Avenue, Princeton, NJ 08540. Richard Blanco [6] will judge.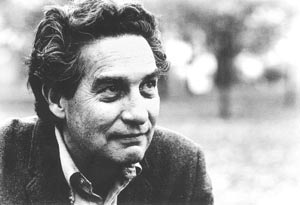 The biennial Paz prize was established in 2012 to celebrate the tenth anniversary of the Center for Literature and Theater at Miami Dade College. In response to why the prize was started, Lissette Mendez, the programs director at the center, says, "It's hard for poets to publish, but poets who write in English have many contests they can enter in the U.S., as well as many independent presses and university presses to which they can submit manuscripts. It's not quite that easy for poets who write in other languages—most publishers of foreign language books are in other countries. And then there is the issue of translation. The Paz Prize really works as a shortcut—publication in the U.S. by a wonderful, highly respected independent press in a bilingual edition. And our partner, National Poetry Series, is one of the most important poetry organizations in the country. It's a wonderful thing to help a writer's work get to the greater world, to help her or him find readers."
Akashic Books [7], the Brooklyn-based press that will publish the winning collection, describes itself as committed to publishing work by authors who "are either ignored by the mainstream, or have no interest in working within the ever-consolidating ranks of the major corporate publishers."
The 2012 winner of the Paz Prize, Dinapiera Di Donato, is a Venezuelan poet living in New York City. She won for her collection Colaterales/Collateral [8], which was chosen by Victor Hernandez Cruz, and translated by the poet Ricardo Alberto Maldonado.
The prize is named after the Mexican poet, essayist, and diplomat Octavio Paz [9] (1914-1998), who wrote numerous poetry collections in Spanish from 1933 to 1989. He won the Cervantes Award in 1981, the Neustadt Prize in 1982, and the Nobel Prize for Literature in 1990.
Paz: La Jornada