Poet and educator Carole "Imani" Parker blogs about her former student "Donald" at the P&W–supported Jobs for Youth Apprenticeship Program (JFYAP) at Medgar Evers College [3], a job readiness program she once directed.
"Donald" was a withdrawn seventeen-year-old boy when he came to JFYAP. His reading and math scores were extremely low and he had very low self-esteem. He had been expelled from high school, two General Educational Development (GED) programs, and was eventually expelled from the GED component of JFYAP for threatening another student. With the help JFYAP coordinator, Ms. B, "Donald" was able to enroll in a computer training course and continued to attend JFYAP job readiness/life skills training, counseling, tutoring and P&W–supported poetry workshops.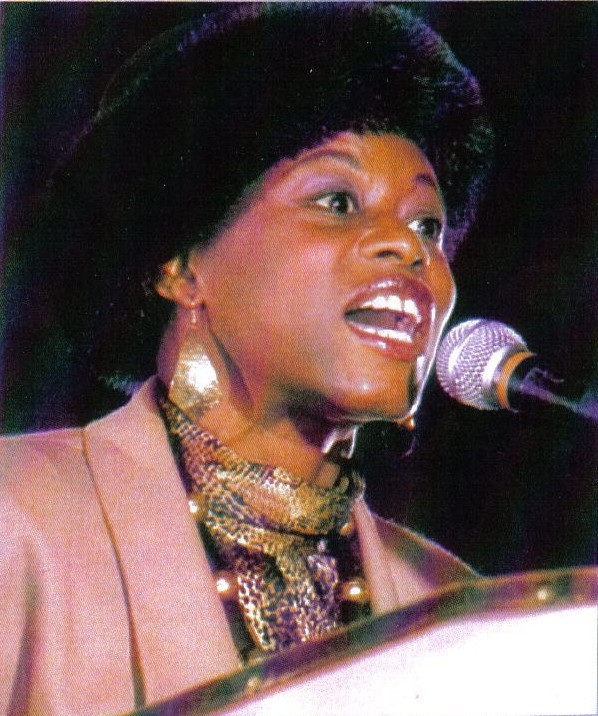 Although JFYAP is now defunct, I, with Ms. B, continue to follow up with and encourage "Donald." As a matter of fact, I spoke with "Donald" the other day. He said that he completed the computer course and received a certificate. He also plans to take the GED soon and is excited about participating in P&W's annual intergenerational reading [4] later this month. Here are the first two lines from "What am I," a poem he hopes to read at the event: I am the sound that is heard from a mile away / I am that name you hear them whisper in the wind.
"Donald's" story is not unique. There were many troubled and talented young people who walked through the doors of JFYAP. Most of them eventually passed the high school regents or GED exam and went on to college and, later, careers. JFYAP provided them with the necessary tools to become productive citizens. 
Photo: Carole Imani Parker.
Support for Readings/Workshops [5] in New York City is provided, in part, by public funds from the New York State Council on the Arts [6], and the Department of Cultural Affairs [7], with additional support from the Louis & Anne Abrons Foundation, the Axe-Houghton Foundation, the A.K. Starr Charitable Trust, and Friends of Poets & Writers [8].