Presenter of literary events Robert Francis Flor, who is also the co-founder and director of Pinoy Words Expressed Kultura Arts, writes about his forthcoming P&W–supported event.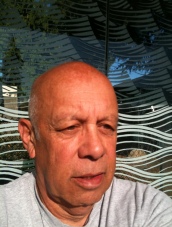 A while ago I met with Reni Roxas, the editor and publisher of Hanggang sa Muli–Homecoming Stories for the Filipino Soul, and Seattle University's United Filipino Club/Filipino Alumni Association [3] to curate a P&W–supported April reading, something we've been doing since 2008. This year contributing writers include several local poets and memoir writers, but the event's success is largely due to the work of our college student cohosts. Responsibilities were parsed out so students had an opportunity to organize and manage the event. They scheduled the conference room, planned and implemented the marketing, arranged for book sales, and even set up and secured refreshments.
The April 18 poetry, memoir, and short story program included a welcome from UFC

[4]

cohosts Michael Cu and Rosalie Cabison, remarks by Silliman University Filipino Alumni Association

[5]

member Mary Galvez, remarks from Reni Roxas, an introduction to selected readings by Maria Batayola and readings by Eddie Jose (son of F. Sionil Jose), Greg Castilla, Toni Bajado, Jeff Rice, Dorothy Cordova, and myself.
The students are great because they bring curiosity, enthusiasm, and innovation to everything they do. Several have expressed interest in becoming writers, and it's a pleasure for me to help make their aspirations reality. Few things are better than getting to interact with the next generation of passionate writers.
Photo: Robert Francis Flor.

Support for Readings/Workshops [6] events in Seattle is provided by an endowment established with generous contributions from the Poets & Writers Board of Directors [7]and others. Additional support comes from the Friends of Poets & Writers [8].