Washington, D.C.-based poet Reginald Dwayne Betts, author of Shahid Reads His Own Palm and the memoir A Question of Freedom, blogs about participating in the P&W-supported reading at the Historical Society of Washington, D.C. in April 2010.

Kim Roberts's anthology, Full Moon on K Street: Poems About Washington, D.C., brought D.C. poets together at the Historical Society of Washington, D.C. [3] on a sunny April Sunday in 2010.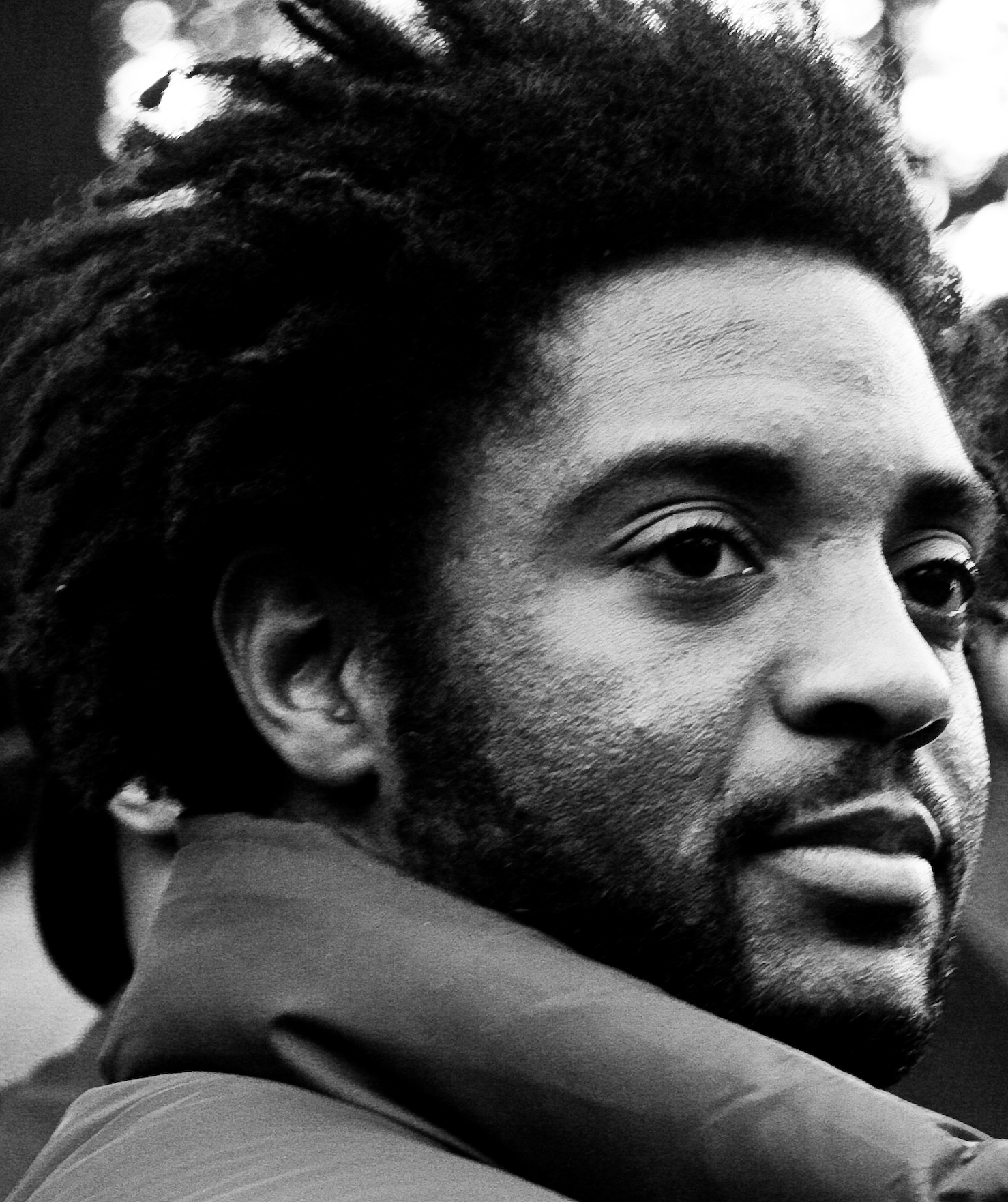 As soon as I arrived, I began reading a poem for Mississippi Avenue. The poem is about a couple of kids I once knew. They would play what we use to call throwback. Throwback is a game in which players would toss a football (or any ball) into a crowd of people, and then begin chasing the person who caught it. If the ball is memory, then the boys doing the chasing are hungry to remember. Full Moon on K Street is a little like that: memories we toss into crowds, then chase down. 
Just as good as the reading was Roberts's welcome. She relived the history of the project and the tidbits of D.C. history that can be found within the book as an accompaniment to the poems. Full Moon on K Street is history and poetry. Truth is, Roberts's anthology is about making memories live in the present...that's what the reading was about too.
Photo: Reginald Dwayne Betts. Credit: Rachel Eliza Griffiths.
Support for Readings/Workshops [4] events in Washinton, D.C., is provided by an endowment established with generous contributions from the Poets & Writers Board of Directors [5] and others. Additional support comes from the Friends of Poets & Writers [6].