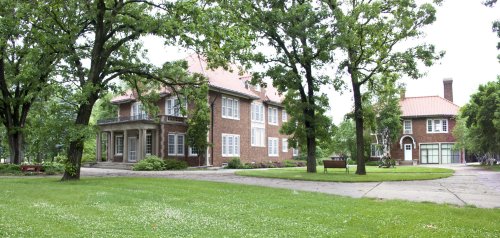 Financial Aid Application Deadline:
Saturday, November 28, 2020
The Anderson Center for Interdisciplinary Studies offers residencies of two to four weeks from May through October to poets, fiction writers, creative nonfiction writers, and translators at Tower View, a 350-acre historic estate in Red Wing, Minnesota. Residents are provided with lodging, meals, and studio space. The center also features a Deaf Artists Residency program in June for writers whose primary language is ASL. Using only the online application system, submit a writing sample of up to 10 pages; a résumé, curriculum vitae, or biographical statement; a work plan; and a $20 application fee by February 15. There is no fee for Deaf Artists Residency program applicants. Visit the website for more information.
Accessibility accommodations include elevators or ramp access to all event spaces; accessible parking; and asl interpretation for events upon request. Contact Stephanie Rogers, executive director, at (651) 388-2009, ext. 1, or stephanie@andersoncenter.org [3], for additional accessibility details. 
Anderson Center Artist Residency, 163 Tower View Drive, P.O. Box 406, Red Wing, MN 55066. (651) 388-2009.