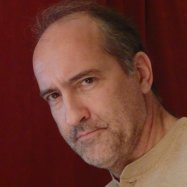 Email:
author@jeffreynjohnson.com
In which languages are you fluent?:
Prizes won:
Ippy Award for Best Regional Fiction/Mid-Atlantic - OTHER FINE GIFTS, stories.
Library of Virginia People's Choice Award - finalist - THE HUNGER ARTIST, a novel.
Andrew Lytle Fiction Prize from The Sewanee Review - short story LOST AMONG THE HEDGEROWS.
Virginia Center for the Creative Arts (VCCA) - Fellowship.
Mid-Atlantic Arts Foundation - Creative Fellow Grant.
Writers Retreats:
Virginia Center for the Creative Arts
Identifies as:
Czech American
English American
Scotch-Irish American