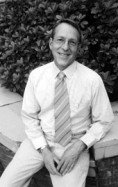 Public address:
1293 Honors College
University of Oregon
Eugene,
OR
97403
In which languages are you fluent?:
Prizes won:
The Dahlia Field:  Stories, Best Indie Books of 2017, Kirkus Review, Honorable Mention, Richard Hall Memorial Short Story Contest, 2003. Second Life, Semi-finalist in the Elixir Novel Contest, 2004. Story Nominated for the Pushcart Prize XXX: 2006. Semi-finalist, Spokane Prize for Short Fiction, 2006. Story Nominated for the Pushcart Prize XXXI: 2007. Winner, Gertrude Press 2006 Fiction Chapbook Competition. Honorable Mention, August 2008 Very Short Fiction Competition, Glimmer Train. First Place, Gertrude Press Short Story Contest, 2015, Best Gay Stories 2017.  In 2018, he was awarded a Mill House Residency. 
Writers Retreats:
Napa Valley Writers' Conference