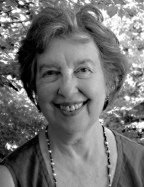 In which languages are you fluent?:
Prizes won:
An Ark of Sorts, Alice James Books, won a Jane Kenyon Chapbook award.
She is the winner of a Discovery Award from the 92nd St YM-YWHA, a Consuelo Ford Award, and an Emily Dickinson Prize, both from the Poetry Society of America, and the Pushcart Prize IX.