With whom do you prefer to work?:
Adults
Gay/Lesbian/Bisexual/Transgender
Naturalists/Environmentalists
People with Disabilities
Prisoners
Teachers
In which languages are you fluent?:
How do you want to identify yourself?:
Caucasian
European American
Feminist
G/L/B/T
Photo of the Author:
head_shot.jpg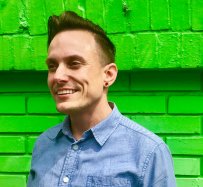 Are you willing to travel to give readings?:
Are you interested in giving readings?:
Listed as:
Creative Nonfiction Writer, Poet
5810 N. Ridge Ave.
Apt. 3
Chicago,
IL
60660