Oswald, Abel Win 2017 Griffin Poetry Prizes
Alice Oswald and Jordan Abel have won the 2017 Griffin Poetry Prizes, given annually for poetry collections written or translated into English and published in the previous year. Oswald won the international prize for her collection Falling Awake (Norton), and Abel won the Canadian prize for Injun (Talonbooks). They each received $65,000 Canadian (approximately $48,000).
griffin.jpg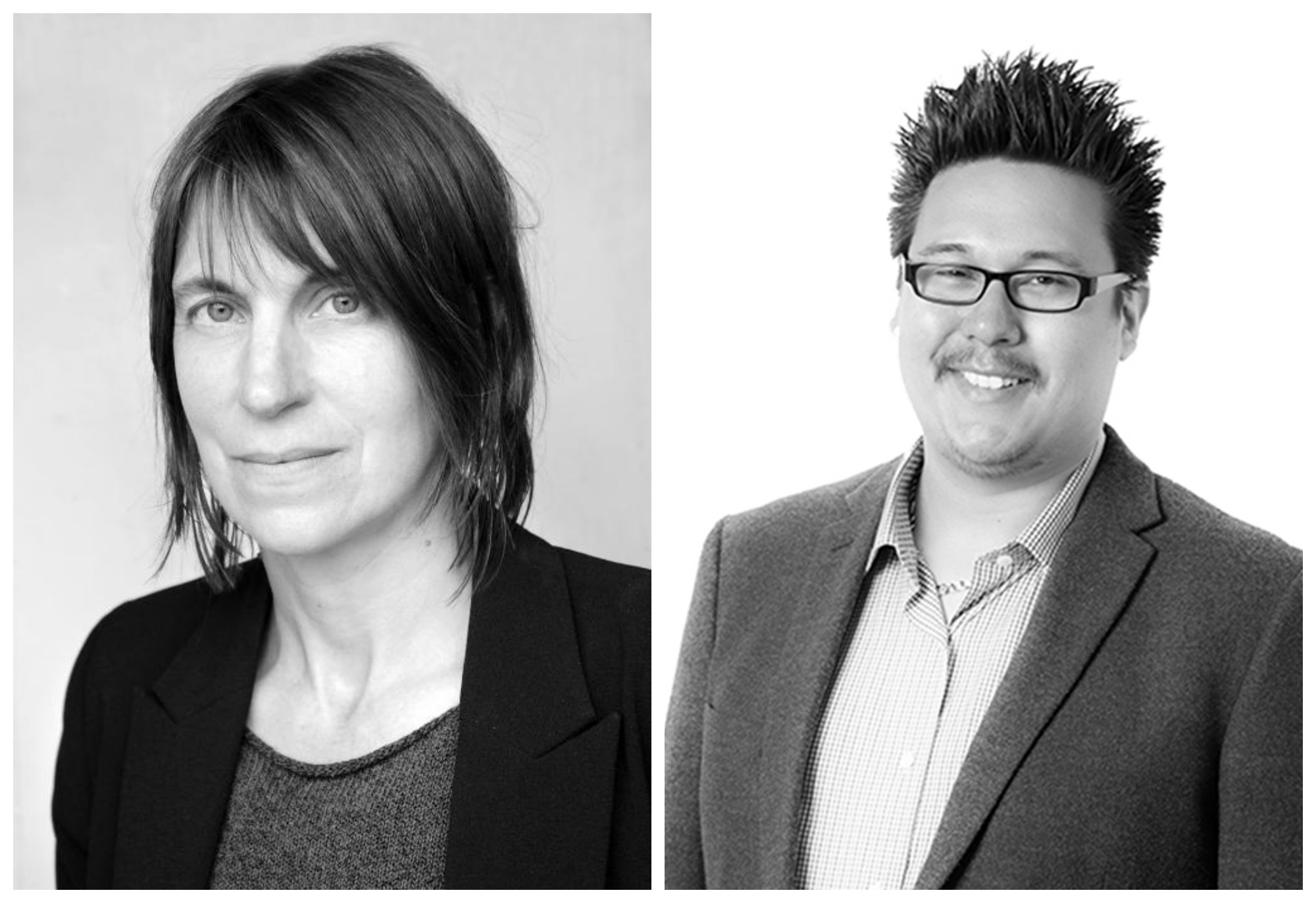 Judges Sue Goyette, Joan Naviyuk Kane, and George Szirtes [1] selected the winners from 617 submissions from 39 countries around the world.
British poet Alice Oswald [2] has written seven poetry collections and lives in Devon, England. "Alice Oswald's Falling Awake presents as a dark text to (re)turn (in)to, its language of '… maybe the last green places[…]' striking bright inscriptions that may have been 'falling for a long time,'" write the judges in their citation. "How fortunate we are to tread the paths of myth and that which presupposes it, and us: line, image, lilt."
Winner of the Canadian prize, Jordan Abel [3] has written three poetry collections, which deal with representation of indigenous peoples in anthropology and popular culture. In their citation of Abel's work, the judges write, "Jordan Abel's collection Injun evacuates the subtexts of possession, territory, and erasure…. Words are restored to their constituent elements as countermovements in Abel's hands, just as they are divested of their capacity for productive violence."
The shortlisted poets [4] for the international prize were Jane Mead for World of Made and Unmade (Alice James Books), Donald Nicholson-Smith for his translation from the French of Abdellatif Laâbi's In Praise of Defeat (Archipelago Books), and Denise Riley for Say Something Back (Picador). The shortlisted poets for the Canadian prize were Hoa Nguyen for Violet Energy Ingots (Wave Books) and Sandra Ridley for Silvija (BookThug). Each of the finalists received $10,000.
The winners were announced on Thursday night at a ceremony in Toronto. During the ceremony, American poet Frank Bidart was also honored with the Griffin Trust for Excellence in Poetry's 2017 Lifetime Achievement Award [5].
Established in 2000, the Griffin Poetry Prize was founded to "serve and encourage excellence in poetry." Each year the International Prize is given to a poet from any country whose book is published in English; the Canadian Prize is given to a Canadian poet. Submissions for the 2018 prize [6] are currently open.