Duy Doan Wins Yale Younger Prize
Yale University Press has announced that Duy Doan has won the 2017 Yale Series of Younger Poets competition for his debut collection, We Play a Game. Doan's book will be published by Yale University Press in April 2018 as the 112th volume in the series. Doan will also receive a fellowship at the James Merrill House in Stonington, Connecticut.
Duy Doan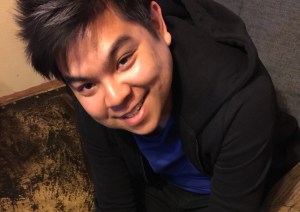 "Wide-ranging in subject, Doan's poems include boxing, tongue twisters, hedgehogs, Billy Holiday, soccer and, hardly least of all, a Vietnamese heritage that butts up against an American upbringing in ways at once comic, estranging, off-kiltering," says judge Carl Phillips. "Doan negotiates the distance between surviving and thriving, and offers here his own form of meditation on, ultimately, childhood, history, culture—who we are, and how—refusing all along to romanticize any of it."
Duy Doan is the director of the Favorite Poem Project [1], which celebrates the role of poetry in the lives of Americans. He received his MFA from Boston University, and is a Kundiman [2] fellow. He lives in Boston.
The longest-running poetry prize in the United States, the Yale Series of Younger Poets prize [3] is given for a debut poetry collection. Previous winners included Adrienne Rich, John Ashbery, Jack Gilbert, Jean Valentine, and Robert Hass.