POETS & WRITERS IS MORE than a magazine. We are a nonprofit organization dedicated to serving creative writers. We pay fees to writers giving readings and leading workshops, provide information and advice to authors, and help them connect with one another and with audiences. We also sponsor a number of awards and prizes. Learn more at pw.org [2].
Poets & Writers Live Thrives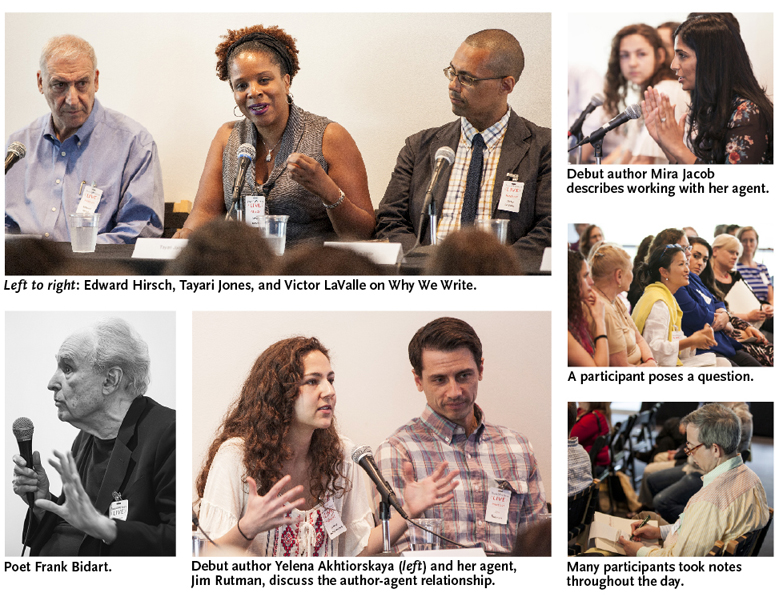 On June 21, we offered the second in a new series of programs called Poets & Writers Live, which creates opportunities for in-person learning and networking. More than ninety writers attended the event, which was held in New York City and focused on the theme of Literary Agents. Panels featuring agents, editors, and authors explored how individuals work together to bring a book to the marketplace. Other panels considered practical aspects of the writing life as well as personal motivations for writing. Frank Bidart read from his latest collection, Metaphysical Dog, and novelist William Giraldi led a Q&A with the poet.
Participants described the day as informative, encouraging, and revelatory. "I was like a kid in a candy store!" one writer exclaimed.
Join us in Washington, D.C., on October 25 for Poets & Writers Live: Independent Publishing. Find audio and video from past events as well as details about future Poets & Writers Live programs at pw.org/live [3].
Photo Credit: Christy Whitney