POETS & WRITERS IS MORE than a magazine. We are a nonprofit organization that puts money directly into the hands of writers who give readings and lead workshops in museums, prisons, homeless shelters, libraries, and senior centers. Your subscription to Poets & Writers Magazine supports the all-important work of cultivating literary activity in urban and rural communities throughout the United States.
Finding Calypso Muse
Born in Trinidad and raised in New York City, Cheryl Boyce-Taylor is the author of the poetry collections Convincing the Body (Vintage Entity Press, 2005), Night When Moon Follows (Long Shot Productions, 2000), and Raw Air (Fly By Night Press, 2000). Her work has appeared in Callaloo and The Mom Egg as well as in the anthologies Making the Trees Shiver: An Anthology of the First Six Years of the Fort Greene Park Summer Literary Festival (NY Writers Coalition Press, 2011), So Much Things to Say: 100 Poets From the First Ten Years of the Calabash International Literary Festival (Akashic Books, 2010), To Be Left With the Body (AIDS Project Los Angeles, 2008), and Carry the Word: A Bibliography of Black LGBTQ Books (RedBone Press/Vintage Entity Press, 2007). She is the founder of Calypso Muse.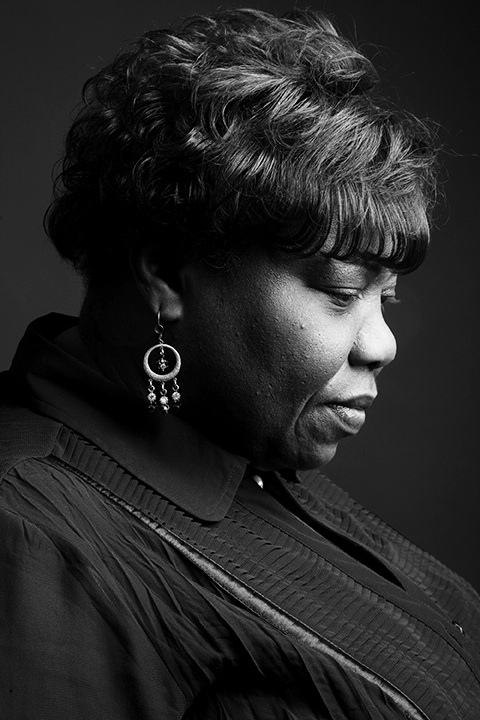 I arrived in New York City on the Day of the Dead, 1964, wearing an aqua-blue cotton dress with a short white bolero vest my mom made. The clothing in my suitcase was as bright as the rainbow: hibiscus red, turquoise, and turmeric yellow. I had carried my favorite colors and my Trinidadian dialect with me. There I was, a naive thirteen with bows in my hair, standing in John F. Kennedy International Airport waiting for Aunt Ena and her new maroon Chevy Nova.
For school, Auntie bought me a long brown coat with a fur lining. She bought sweaters and boots, but I insisted on wearing pieces from my island wardrobe. My classmates laughed at my accent and my colors. They called me "rainbow monkey." It hurt deeply, but inside I could hear my mother's voice whispering, "Be proud of your language, your inheritance."
Eventually my classmates accepted me—accent and all. For a class assignment I wrote traditional American poetry. But secretly I wrote in dialect to stay connected to my family. The years flew by, I graduated, my writing flourished, and I found a place in the New York City poetry community. At the time, I was the only Caribbean poet on the scene; I felt a huge part of me was missing. I set out to find other Caribbean writers. 
The organization I founded, Calypso Muse, dedicated to the performance and presentation of poetry, was born in the summer of 1994. I spread the news by telephone and paper flyers that a new series was beginning. I hosted my first reading in an old bakery in the SoHo neighborhood of Manhattan with a small grant from Poets & Writers. We had two Caribbean poets and three poets of other ethnicities. The standing-room-only crowd spilled out of the narrow doorway.
Calypso Muse grew rapidly. We began offering readings and writing workshops, mostly supported by Poets & Writers. We hosted a series at an LGBT center; multiple series at the Bowery Poetry Club, the Louder Arts Project, and Rikers Island; and we ran a daylong writing seminar at a domestic-violence shelter.
Then we were invited to join forces with the Caribbean Cultural Theatre. This led to writing workshops at Bedford Hills Correctional Facility, a maximum-security prison for women, and a reading at Spofford Juvenile Detention Center. There I met several young Caribbean boys with whom I had a chance to discuss using poetry for survival. 
In the fall of 2004, I was hired as poet-in-residence at the Brooklyn Public Library's Caribbean Literary and Cultural Center. It would turn out to be the proudest period of my work with Calypso Muse. I met many Caribbean writers and, with the help of Poets & Writers, hosted Trini Girls Take Brooklyn, an ensemble of five Trinidadian poets.
In 2012 Calypso Muse published Of Fire, of Iron, an anthology of work by the eight members of the Hot Poets Collective, a New York City–based group. We recently launched Glitter Pomegranate, a new series to foster collaborations among poets, fiction writers, and musicians. Later this year we will host an international reading and a community forum on the state of our earth.
Thanks to Poets & Writers, I have not forgotten my dialect. In my writing, I remember to use bodi, not string beans; zaboca, not avocado. And I always remember to write paliwal instead of best friend. Poets & Writers has offered me the opportunity to bring poets and communities together through Calypso Muse, to honor and celebrate our authentic lives.
One of the most exciting evenings I ever experienced was when Calypso Muse hosted a reading in the home of a Caribbean Asian family in Sunset Park, Brooklyn. We sat on the floor and read poems together. Then we feasted on curry chicken and roti, which we ate with our hands, Indian style. It did not matter that we were from all over the world; that night the language we spoke was poetry.
Photo Credit: Peter Dressel