The Inspired Word, a twice-weekly poetry, spoken word, and performance series in New York City, featured P&W-supported poet Beau Sia on September 22. Inspired Word founder and producer Mike Geffner (whose journalistic work has appeared in USA Today, Details Magazine, and the Village Voice) describes the evening.

At my Inspired Word [3] series in Manhattan's East Village, Los Angeles poet Beau Sia took the stage donned like some kind of rock star: chalk-white jacket flipped up (Elvis-style) at the collar, tight-fitting jeans, and nifty looking maroon-colored shades.

It all seemed pretty cool until we quickly found out the sunglasses weren't a fashion statement. His eyes, you see, were sensitive right now. "This light is painful to me," he told the packed downstairs Nexus Lounge–a crowd of about fifty people–inside the Irish pub, One and One. He wore ear plugs too. Because his ears were sensitive as well, he said as flat as can be, his arms pinned to his sides like a pair of wooden slats and his neck, as if held by a brace, not budging a smidgen.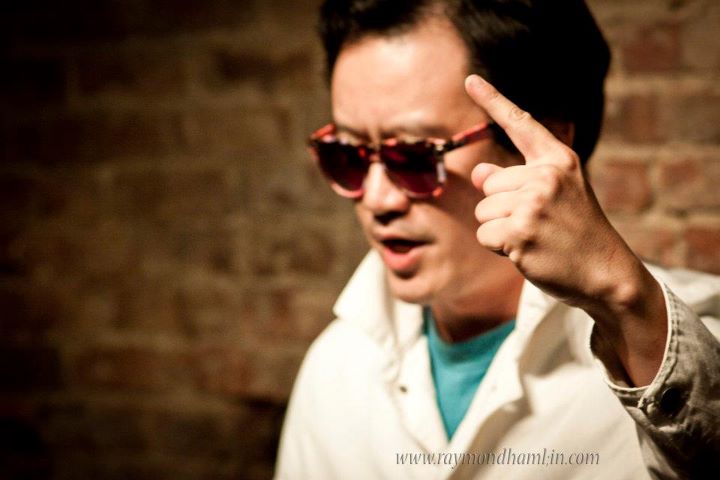 He went on to explain that he'd recently had a bad car accident, suffered whiplash, and now had "this brain-stem injury thing," which meant a sudden jolt could send his world upside down. Which also meant that he had no choice other than to be desperately "low key." He apologized in advance for not being at his best.

Indeed, imagining a poet known for his frenetic performances (on HBO's Def Poetry and as a two-time National Poetry Slam Champion) unable to use his body reminded me of what Gay Talese once famously wrote about Sinatra having a cold: It's like "Picasso without paint, Ferrari without fuel."
"You guys can't imagine how frustrating it is for me," Sia said early on, "to not utilize my full physical capability."
But a poet of stunning range, Sia still pulled it off brilliantly, reading with such intensity that his body appeared to pulsate. He had us all leaning forward (with poignant pieces about life's fragility and wisdom gained from working with stroke patients), laughing a whole lot (especially one moment when he cranked up a stiff left arm to count off parts of his poem with equally stiff fingers), and thinking a ton.
"It's pretty awesome of you guys to be listening as deeply as you are," he said. "I can feel [it]."

He received a standing ovation, having created, despite everything working against him, a truly magical evening. He could've easily blown off the night and called in sick. But he didn't. Instead, he endured all the discomfort and pain and weirdness for the sake of doing nothing more than sharing his words with an audience. It's what I'll remember most about that night. Not the words so much, as what he went through to utter them. Could poetry be any more inspiring?
Photo: Beau Sia. Credit: Raymond Hamlin.

Support for Reading/Workshops events in New York is provided, in part, by public funds from the New York State Council on the Arts [4], with additional support from the Friends of Poets & Writers [5].