Indie Bookstores in the HOU
Hey mi gente! This week I want to draw your attention to some indie bookstores here in Houston, the HOU.
Indie bookstores are independently operated as a small business and I am proud to say we have many in town that help build the literary fabric of the city. These spaces are important and special because they help bring authors into town and invite locals to see and hear new voices. Indie bookstores inform and build community with every reader that enters their doors.
Here are a few shops in town that I often frequent:
Brazos Bookstore is a solid space to find anything current and fresh, and the go-to spot for readings from local and national writers. They do an amazing job at keeping up with a special section for books by local writers.
Casa Ramirez is located in the heart of the Heights, in the Northside. Although it's not technically a bookstore, Casa Ramirez Folkart Gallery has always served as a cultural pillar providing a space for community and art. Casa Ramirez houses folk art, pieces by local artists, Dia de los Muertos events, Mexican artisan work, and a large selection of books written by Latinx writers, from children's books to short story anthologies. They also host poetry readings, author talks, and storytelling events.
Kaboom Books is a used bookstore in Woodland Heights just above Downtown Houston. I love this space because, although it focuses on used books, they have a great outside patio to host readings featuring writers with new work. Many local literary organizations have used the space for book launches and the shop owners are always all about it.
Murder By the Book is a beautiful, small shop that focuses on thriller, suspense, and mystery genres. They regularly host author readings and Akashic Books' Houston Noir celebrated its launch party there this past May.
To find indie bookstores in your area, check out the Literary Places and Reading Venues databases.
saeed_jones_at_brazos.jpeg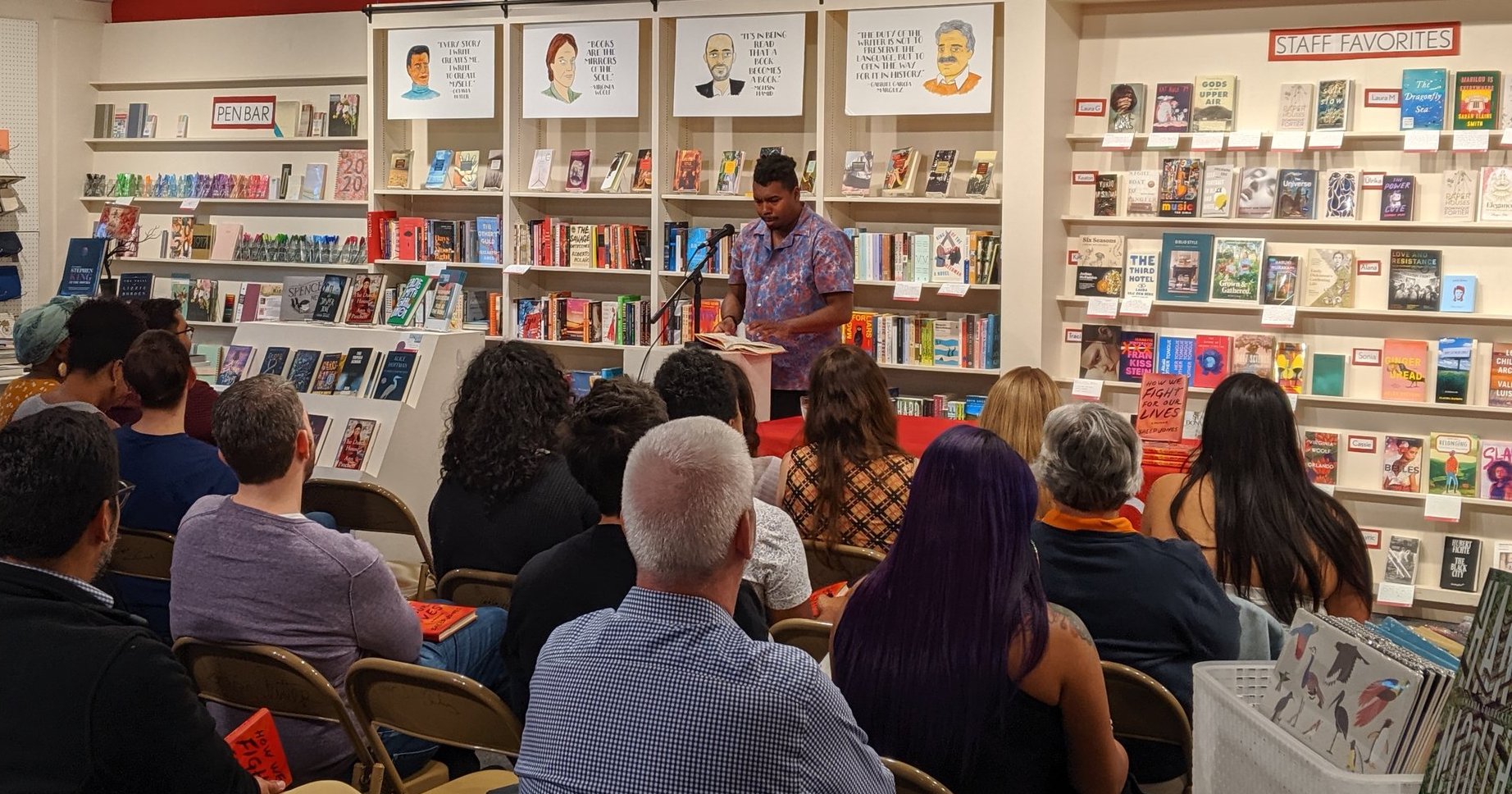 Saeed Jones reads for a recent event at Brazos Bookstore. Lupe Mendez is the literary outreach coordinator for Poets & Writers in Houston. Contact him at 
Houston@pw.org
[1]
 or on Twitter, 
@houstonpworg
[2]
.