Agree to the Terms of Use:
Author Photo: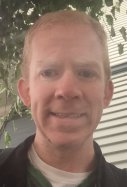 In which languages are you fluent?:
Work excerpt:
An Astronaut's Daughter Speaks: Under this supermoon sky, / rot spreads beneath the floorboards / of your former living room // where mom counts her diner tips. / Is there enough for dinner? // On the front yard, weeds / spike out all around. Up up. / I vault my sight to the stars // poisoned since you left / Denver's city lights / leaking into my 1-87 horizon. //
Prizes won:
1) The 40th New Millennium Writings Poetry Contest (Honorable Mention): "The Milky Way in L.A."
 2) The 2017 Green House Poetry Prize Finalist (Orange Quarterly): "City Brain" 
3) Who Do You Think You Are? (Podcast, Episode 4: "Is This A Practical Talk Or A Spiritual Talk?"): "Hibiscus in the Bedroom"
 4) 2017 Rebecca Lard Award Finalist (Poetry Quarterly): "Project Echo" 
5) Monthly Muse #4 Award Winner (New Millennium Writings): "Beginnings"
Private address:
Oakland,
CA
94608
United States
California
Old directory profile node: