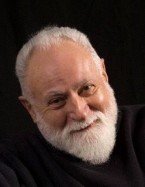 In which languages are you fluent?:
Raised in:
Brooklyn, Long Island, Manhattan,
NY
New York
Prizes won:
• 'Far from Algiers' (Kent State University Press, 2008) was selected by Toi Derricotte for the 2007 Stan and Tom Wick Prize and also won the 2010 International Book Award in poetry.
• His short story, "Artists' Hill" (http://www.literal-latte.com/2008/11/artists-hill/ [6]) an excerpt from 'Crowds of One,' Book 2 in the 'Guest Boy' trilogy, won the 'Literal Latté' fiction prize in 2008.
What I'm reading now:
'The Poetics of Space'
by
'Maintenant 10(0),' a journal of contemporary Dada writing and art
by
'Conversations with the Sidhe'
by